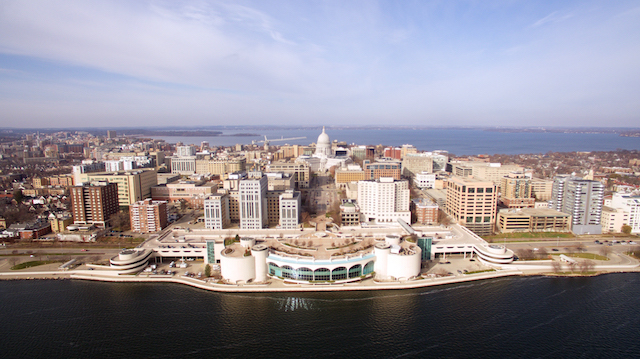 |
The Madison Public Market Foundation is hosting a spring Taste of the Madison Public Market event on April 21, 2018, which offers the opportunity to meet some of the vendors that will launch their businesses in the market.
The event will feature free samples and larger portions for purchase from 20 local businesses participating in the multicultural MarketReady program, which provides training and micro-grants for new and existing small businesses interested in joining the Madison Public Market.

A bill that would take the regulation of taxicabs from local governments and give it to the state failed to pass during legislative session after receiving strong backlash from cities and cab companies.
The bill, AB 918, would remove the authority of local governments to license and regulate taxicab operators and businesses. Instead, the state agency the Department of Safety and Professional Services would handle all licenses and regulations.

Top Story
Market Square Theater expects it will close if the sale of a parking lot is finalized and moviegoers are left without convenient parking.

In an effort to fight against identity theft, WISC-TV, the Better Business Bureau, and McFarland State Bank have partnered to help Madison residents shred documents that contain confidential information.
More Headlines