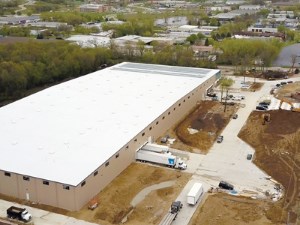 |
From car seats to cosmetics, you probably use foam products every day. But did you know that commercial foam is fabricated right here in Madison, Wisconsin?
Wisconsin Foam, a company that produces foam on a mass scale, recently moved into an energy-efficient, 150,000 square foot facility on the east side of Madison. The facility is around three times larger than the company's previous establishment and much greener.

African n American Fits, a popular brand of custom-made African and American clothing that held its first fashion show last summer, has opened a kiosk in the West Towne Mall. Fits has been serving as a cultural bridge between traditional African fashion and African American culture for several years but, until now, has been selling clothing online.

Our Top Story this week: Robert Chappell of Madison 365 breaks the news that CEO Michael Johnson is leaving the Boys and Girls Club of Dane County to head the United Way of Greater Cincinnati.

Community Shares, a partner of Madison Commons, recognizes two volunteers each month. The volunteers come from Community Shares' member groups and are selected for their service to the community and to community issues.
More Headlines