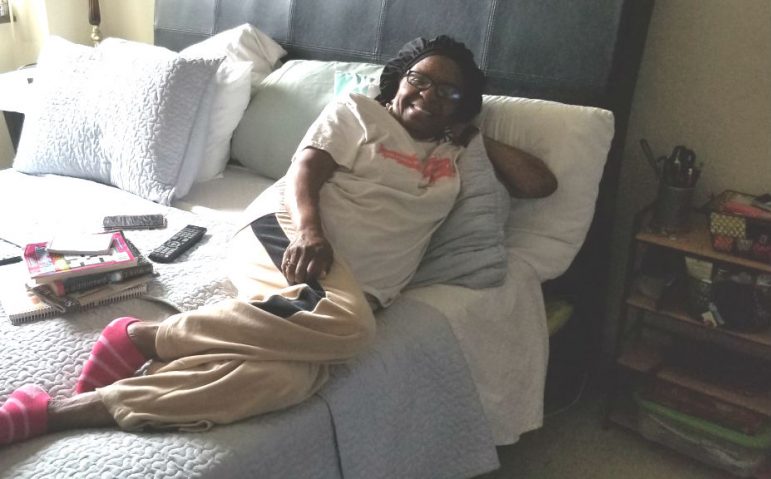 |
Gwendolyn Diemer, 69, the vice president of Triangle Neighbor Organization, had been sleeping on an air mattress for almost a year before she landed in an apartment at the Community Development Authority's Triangle complex, just south of downtown Madison, six years ago. 
"You have to light it up, put it down and you have to sink all the way on the floor to get on it," said Diemer, "It was just not comfortable." 
Fortunately, Diemer was able to get a bed through a partnership between CDA's Triangle complex, UnityPoint Health-Meriter and Steinhafel's which is providing beds for residents on a monthly basis.

Full time artist, creative director and entrepreneur Jenie Gao said when opinions, clash people often want to find common ground to bare solutions. 
Gao, however, sees it differently. 
"From personal to professional to political spaces, I have paid attention to disputes between people who plead for common ground yet gloss over perspectives and leave issues unresolved. I have wondered that if instead of common ground, we should advocate and claim space for identities and representations that are rare," Gao said. 

Mellowhood Foundation, a non-profit organization nestled in Madison's Meadowood neighborhood, received a grant to empower youth and create deep understandings of the community. 
In early July, the Madison Common Council awarded close to $120,000 as a part of a U.S. Department of Justice grant to the organization for its "People on Premises" initiative. 
"I feel blessed but also a major responsibility," said Tutankhamun "Coach" Assad, the executive director of Mellowhood Foundation. 
Under the "People on Premises" initiative, the organization will hire community members and a supervisor to cultivate positive engagement between adults and youths through particular training. Though it is the first time the Mellowhood Foundation has received a federal grant, its initiative is not new. 
Beginning in 2015, the Mellowhood Foundation launched the "Parents on Premises" as a pilot initiative. Parents from the neighborhood were hired to monitor activity in the Meadowood Shopping Center areas. 
"We were able to employ five to six people for the entirety of the summer," Assad said.

Badgers United, a new nonprofit organization, launched in June to undergird the financial position of the University of Wisconsin's flagship campus.
Executive Director Amber Schroeder said the organization hopes to highlight how UW-Madison helps the entire state succeed.
"We look forward to sharing information with citizens and stakeholders alike to create a greater understanding of the powerful economic value of UW-Madison and help folks understand the wealth of data out there and what it is telling us to do," Schroeder said.
More Headlines