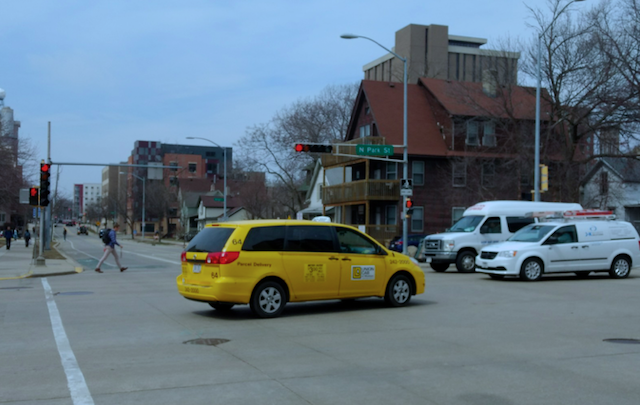 |
A bill that would take the regulation of taxicabs from local governments and give it to the state failed to pass during legislative session after receiving strong backlash from cities and cab companies.
The bill, AB 918, would remove the authority of local governments to license and regulate taxicab operators and businesses. Instead, the state agency the Department of Safety and Professional Services would handle all licenses and regulations.

Top Story
Market Square Theater expects it will close if the sale of a parking lot is finalized and moviegoers are left without convenient parking.

In an effort to fight against identity theft, WISC-TV, the Better Business Bureau, and McFarland State Bank have partnered to help Madison residents shred documents that contain confidential information.

When he arrived in Madison in 1999, Omar López did not know English. He had never seen snow before.
But he did know one thing definitively, he could not find a cup of coffee in Madison that would compare to what he knew in his native Colombia.
López opened Café Social in August 2016 with his partner Douglas Swenson. Enter the shop, you are greeted by the sweet aroma of freshly brewed Colombian coffee. Almost every day, López, 50, prepares his coffee shop for the day, then mans the counter.
"I love it here," López said. "We got a lot of support from the community around here."
More Headlines