Changing Lives through Adult Basic Education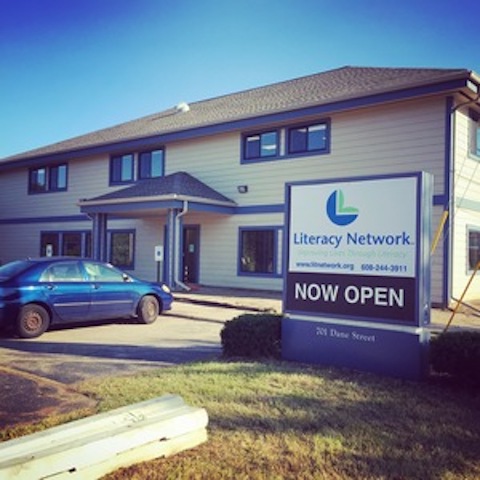 Literacy Network offices in Madison (photo courtesy of Literacy Network)
There were 12 people in the classroom of the former Wingra Clinic in the afternoon on October 26. They were separated into six student-tutor pairs. Some pairs read simple passages, pronounced and spelled words, while others used laptops to go on Google, use Microsoft Office, or email in an attempt to improve their literacy. The process went on for two hours in a friendly and enthusiastic manner. This is how most classes are in the Literacy Network.
The Literacy Network is a local non-profit organization that provides free classes and tutoring to improve reading, writing, speaking and computer skills to adults in Dane County. It was founded in 1974 to improve adult literacy levels in the community. The organization has seen an increase in students over the past years and served 1193 students in 2016 – a 14 percent increase from 2015. There are laptops provided to students so they can improve their computer literacy. The Literacy Network relocated last year to 701 Dane St. The new location is larger to accommodate the increasing number of students.
An individual's literacy level is connected with income levels and to the risk of committing crime, according to the National Center for Educational Statistics. Over 60 percent of adults in the U.S. prison system and 85 percent of juvenile inmates are functionally illiterate, and almost one in two adults at the lowest literacy level live below the poverty line.
"We aren't only building literacy here, but connections," said Chad Ramsdell, 38, an intern and facilitator of the Adult Basic Education (ABE) program. This has been the case for Jesmary Padró-Miranda, 29, who has been studying with the Literacy Network for two years. She came from Puerto Rico, with her husband, in search of a job in her college specialization - criminal justice and forensic psychology. When Padró-Miranda arrived in Madison she had just had a miscarriage. She was depressed, but with the help of her tutor, Gale Barber, she overcame it.
"We are not tutor and student," Padró-Miranda said about Barber. "We are more than friends, we are family."
According to the last literacy study in Dane County, conducted in 2003, one in seven adults, or 55 000 people, struggle with illiteracy. A study by the U.S. Department of Education and the National Institute of Literacy, in 2013, showed that on the national level there hasn't been a change for a decade – 14 percent of the population fall into the category of adult illiteracy. Illiteracy translates to a fifth grade reading level or below.
The Director of Adult Basic Education at the Literacy Network, Ezi Adesi, 34, said that the numbers might be worse now than in 2003. He has been in adult basic education for 10 years and has held the director position at the Literacy Network for the past four.
"I think, when you can't practically apply the necessary literary skills to function, you are illiterate," said Adesi. "In my book if your job requires you to type notes and do coding, and you can't understand the keyboard that is illiteracy. You can't function."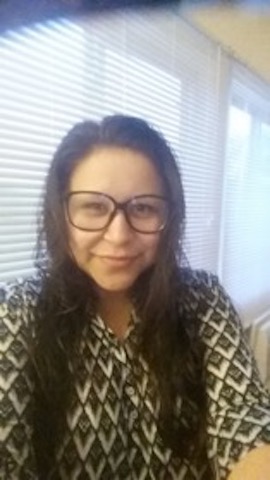 Jesmary Padró-Miranda
Padró-Miranda praises the quality of the education provided by the Literacy Network and its understanding tutors and different programs. The organization puts low literacy adults in two categories: English as a Second Language (ESL), who make up about two-thirds of the low literacy adults, and ABE. The ABE side consists of native English speakers that were born and raised in the United States that fell through the educational cracks. But there are also ESL students that advance enough to go onto the ABE side.
"It's generational," said Adesi on the reason behind the large illiterate portion of the population. "A lot of our students come from families where the mom or the father didn't have a good educational background, or have a low educational level. And their mom and their dad didn't have one. That cycle continues."
The Literacy Network aims to break that cycle and offers its support to those that want it. Adults come to the Literacy Network to be able to read to their children, get a better job or promotion, or to talk with medical staff. The organization tries to make students as comfortable as possible, because illiteracy can be embarrassing to some. To accomplish that, Adesi goes into the community a lot.
"It's something I take on by myself," he said. "When they can see the administrators out in the community taking a walk, or out at certain events, they know that we are human and they can come here and be comfortable and still learn."
Success for him is to be able to help people improve, even if a little. The organizations approach shows in their retention of students – 84 percent of students return to further their literacy.
"Students come to us with a need, a goal, and they often achieve those goals," said Adesi. "We like for our students to achieve their goals that they have set at the beginning then come back each semester to continue to build new goals and keep going."
Ezi Adesi
"There is no graduation," said Adesi. He thinks that through "baby steps" the Literacy Network is helping people improve their lives and be functioning members of the community. "The goal is to get them to the next level, or a level that they feel comfortable with."
Padró-Miranda improved her English with the Literacy Network and has moved on to developing her computer literacy. Her first job in Madison was as a teaching assistant for five-year-old children.
"Some of them speak Spanish and some of them don't," she said about the kids. "Anyway, we had to teach everything in English."
Padró-Miranda achieved her first goal in getting a better job – currently she works for the Department of Motor Vehicles – but she will continue working with the Literacy Network until she finds a job in criminal justice.