Doors Open Madison offers different view of downtown buildings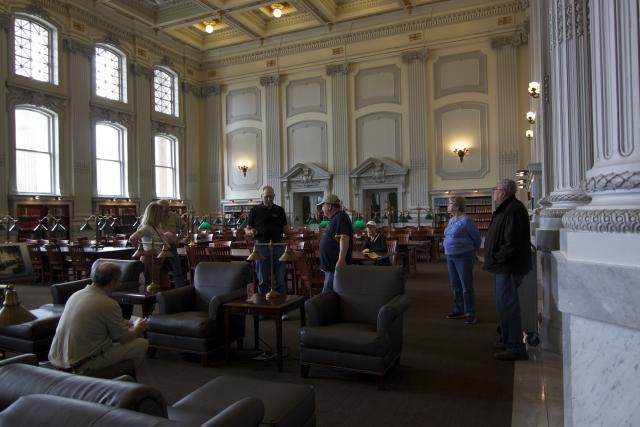 Jim Graeger from the Wisconsin Historical Society introduces the Reading Room to the visitors. (Stephanie Jean Tsang/Madison Commons)
Over 20 sites in downtown Madison opened their doors for the public to drop by and explore free of charge this past Sunday.
This inaugural Doors Open Madison event was brought to Madison for the first time by Downtown Madison Inc., a non-profit organization dedicated to improving the city's downtown area. More than 50 cities, including Chicago and Milwaukee, have done similar "Doors Open" events.
Visitors not only access business buildings, UW campus buildings, and museums but also impressive historic sites like the Mansion Hill Inn, the Madison Masonic Center and the Bethel Lutheran Church and Steensland House.
"The event is fabulous," said Nancy Depcik, who has moved from Chicago to Madison three years ago. "I come here to work, but I didn't know the history of the buildings. So I've always wanted to learn more."
While some opted for self-guided exploration of the buildings, others joined tour groups to learn about the history and architecture.
"I've been in many of [the buildings] for meetings and things, so you go in and then you leave. It's nice to get more of a tour of the actual building," said Amy Nee, while waiting outside Bascom Hall for an in-depth tour.
Most places had only a few people wandering about; others, like the Washburn Observatory and the Mansion Hill Inn, were more popular with more participants coming in and out.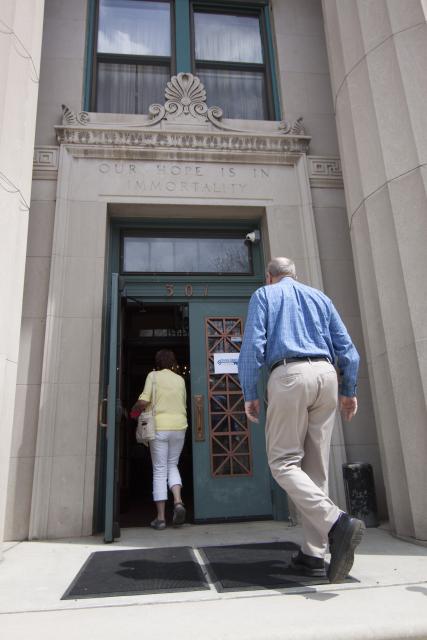 Visitors walking into Madison Masonic Temple. (Stephanie Jean Tsang/Madison Commons)
As this was the first time ever Doors Open Madison, some thought the event needed more promotion.
"If I have a single complaint is that this was not advertised well enough for people to come down," Jack Cox, one of the participants, said.
According to Halley Pucker at the Wisconsin Historical Society, they were worried about not having many people to come out as this was the first year to hold such event.
"But it has been pretty busy, better than expected," Pucker said. More than 100 visitors signed up for a tour in just two and a half hours.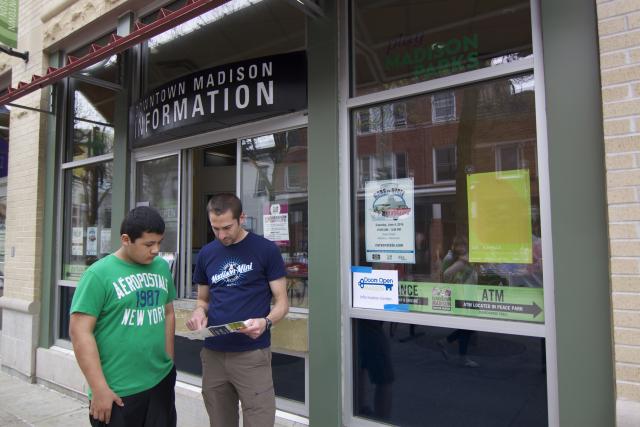 Visitors pick up the map from the Downtown Visitor Center. (Stephanie Jean Tsang/Madison Commons)