Johnson Street celebrates the end of road construction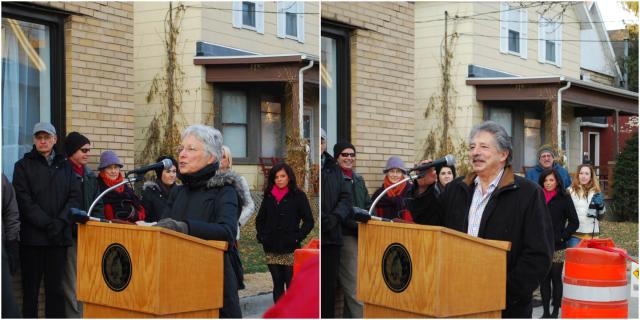 Tenney-Lapham residents celebrated the end of the long East Johnson Street construction project with a block party of sorts - Jam on Johnson. The event was a chance for attendees to explore various local businesses, while listening to live music, playing games, and sampling local fare. Sponsors included Yelp in partnership with the Tenney-Lapham Neighborhood Association, Capitol East Business Association and Next Door Brewing (which also supplied a variety of brews to sample).
Corey Dane, community director for Yelp in Madison, said that the businesses "faced construction challenges for several months" and that it "was hard on some."
"Jam on Johnson is a unique way to get people out and about. [Our goal] is to support and shine a spotlight on businesses," Dane said.
Jam on Johnson kicked off with an official ribbon cutting ceremony attended by Mayor Paul Soglin and District 2 Alder, Ledell Zellers. The ceremony marked the end of the vast majority of construction. Finishing touches will continue for a week or so according to Wade Huston of R.G. Huston Company Inc., the general contractor for the project.
All photos and collages by Aparna Vidyasagar.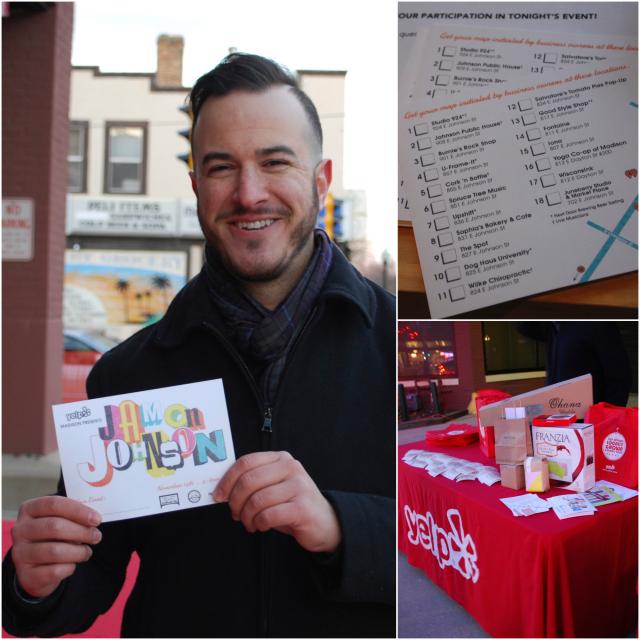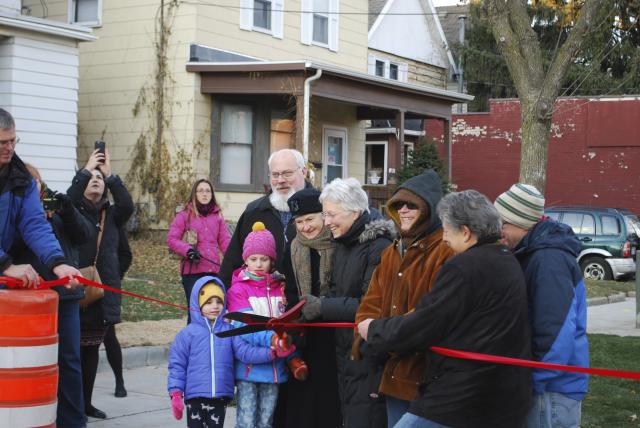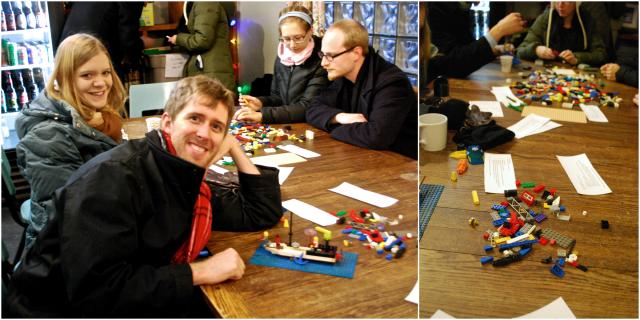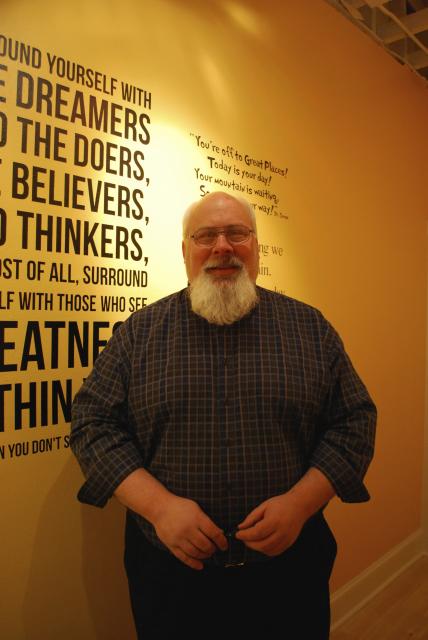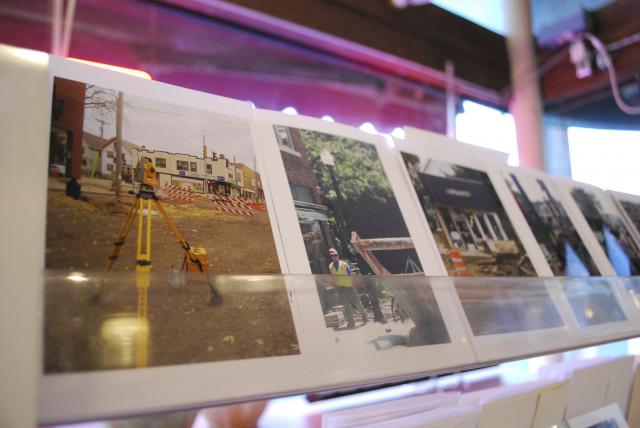 Local framing store U-Frame-It displayed images from the construction project as postcards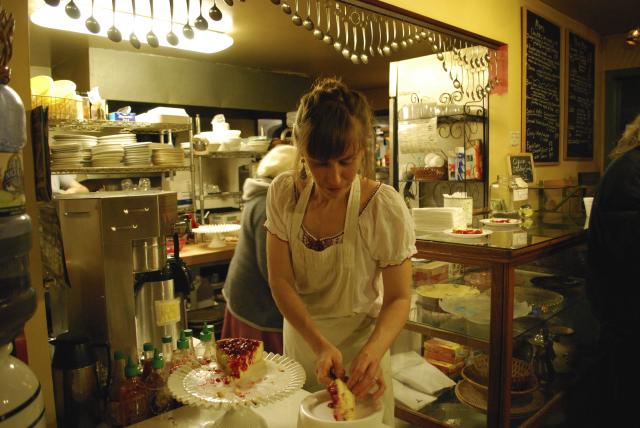 Christa Parmentier, baker at Sophia's Bakery and Cafe cuts slices of cherry cheesecake.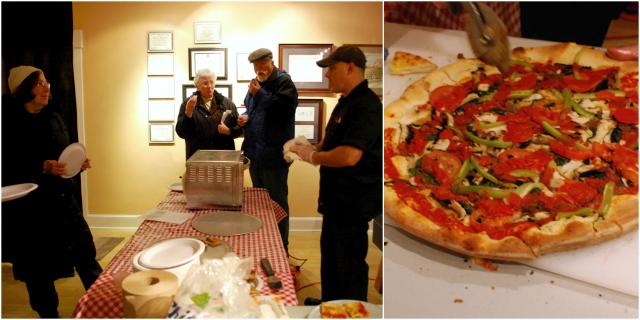 Patrick DePula (in black) of Salvatore's Tomato Pies speaks to attendees. Salvatore's brought various pizzas to sample, including vegan options (right). Salvatore's Tomato Pies will officially move to Johnson Street later this year.