Madison Voices: FoodShare changes misguided, Subeck says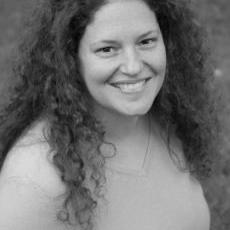 The Wisconsin State Legislature is considering several bills that will place greater restrictions and scrutiny on those getting benefits from the state. One proposal restricts what foods individuals can purchase with FoodShare, the state's food assistance program. Currently 14 percent of Wisconsin's population receives FoodShare funding, according to the Institute on Research and Poverty at UW-Madison. Another set of bills require drug testing for individuals applying for unemployment, job training, and other state benefits.
I spoke with State Representative Lisa Subeck about these bills, all of which came before her as a member of the Assembly Committee on Public Benefit Reform.
LISTEN: Carousel Bayrd interviews Rep. Lisa Subeck about Foodshare on WORT's "A Public Affair"
The bills' authors have argued that their proposals will improve the nutrition and health outcomes for people on FoodShare and the drug addicted. Subeck dismissed these intentions.
"The FoodShare bill on its face is absurd for two reasons. First of all, the list that they chose was the list from the Women Infant Children (WIC) program. A list that is meant to be a prescriptive list of very specific supplemental foods, to assist pregnant woman, woman who are breastfeeding, and children under the age of 5, to meet very specific nutritional needs. It's not intended to be a comprehensive list to provide a balanced diet," Subeck said. "Second, the USDA … has found that limiting what foods people can buy does absolutely nothing. It does not bear out in the evidence that it improves any health outcomes.
"Instead what they recommend for improving health outcomes are two things. One is nutrition education and the second thing is increasing access to good, nutritious, fresh, healthy food. And to do that we need to deal with our food deserts where people don't have access to groceries, we need to open up nutrition education and cooking opportunities to people. We don't do that by simply saying, 'Hey, we're going to jump in your grocery cart and ride around the store with you and tell you what you can buy.'"
Subeck debunked any thought that the FoodShare bill was to go after fraud and save taxpayer money.
"At a minimum it would cost several million dollars, just to create the infrastructure needed. And then it would cost additional money to administer these new regulations, and to monitor it," Subeck said. "Don't even think that this is about fiscal responsibility in any way shape or form. Because it actually throws good money after bad. It would be throwing more money out the window."
If the state really wanted to improve health outcomes for people in poverty, Subeck said, there are other ways the state could invest in improving lives.
"Why not take that money and use it for something like tax credits for grocery stores in areas that don't have adequate access to food? Why not take that money and put it into nutrition education?" Subeck said. "Representative Jorgenson, one of my colleagues, proposed a bill that would increase access to school breakfasts. Why not put that money into something like that? Or to matching vouchers at farmers market. There is so much that we can do with several millions dollars to address issues of hunger and poverty and to address issues of health."
Subeck focused her biggest attack on the bills requiring public benefit recipients submit to mandatory drug testing.
"These are mean spirited bills. They have been tried and failed elsewhere. The results have been in other states that they have spent millions of dollars to administer these programs. And they have found a minute number of people, under 1 percent in many cases, that test positive for drugs, through all of these millions of dollars spent," Subeck said. "Why not take those millions of dollars and simply put it into treatment instead? Why not say, 'We know that we lack adequate treatment for mental health care, for alcohol and drug addiction. Let's take that money that we put into administering this testing program and actually use it to ensure that we have more treatment out there for people who are seeking that, for people who are in need of it.' Instead of coming up with a mean spirited bill that would kick people off all their services. And quite frankly, if you are facing addiction, you need stability in your life in order to be able to overcome that addiction, to be treated for that addiction. What you don't need is more upheaval, and that's exactly what the republicans would be putting in place. "
Subeck and other colleagues on the Public Benefit Reform Committee proposed several amendments that would require anyone getting state funding to be drug tested, including business and corporations that get millions of dollars in loans, as well as fellow state legislators and the governor. These amendments were blocked from consideration by the committee.
"These bills in particular are really offensive quite frankly. Not only to poor people, but they should be offensive to all of us, because any one of us could need these programs at some point in our lives," Subeck said. "And it is offensive on its face, to say that you should be faced with coming in for drug testing because you receive food stamps or because you receive unemployment. And it is on its face absurd to say that we should limit what foods poor people can buy."
These bills have passed the full State Assembly but have not yet been taken up by the State Senate. Some drug testing requirements of those receiving state public benefits are also included in the state budget, to be voted on later this month.
--Carousel Bayrd is Vice Chair of the Dane County Board and hosts "A Public Affair" Tuesdays at noon on WORT (89.9 FM). She lives in Madison with her husband and two children.