MADISON VOICES: Take a look inside the city's 2015 budget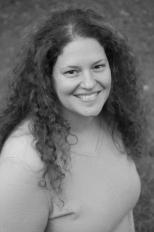 Carousel BayrdThe Madison City Council approved the city's approximately $283 million 2015 budget on Nov. 11. This budget will increase taxes on the average Madison home by approximately $61, to $2,257. Under state-imposed taxing limits, this is the maximum the city can assess.
The council also approved a $264.7 million capital budget. Capital funds are not subject to taxing limits, but must be used for infrastructure projects not tied to personnel or operation of programs. These projects include road and building redevelopment, facilities purchase and maintenance, and equipment such as police cars and computers.
LISTEN: On WORT's "A Public Affair" Carousel Bayrd interviews Madison City Council President Chris Schmidt and Madison City Council President Pro-Tem Denise Demarb and then Dane County Board Personnel and Finance Chair Jeff Pertl about the budget processes for each.
Here are some highlights of the city's budget:
PUBLIC SAFETY
Increase Police Force: The city added three new police officers and five additional neighborhood resource officers to keep up with city population growth. Each neighborhood resource officer will be assigned to one of the five police precincts and will rotate through needed neighborhoods in conjunction with assigned neighborhood officers. This is part of the continued expansion of Madison's commitment to community policing.
Police Body Cameras: Looking to improve public confidence in police officers, the city council approved funding to purchase 50 body cameras to pilot usage in one police district in 2016. Before implementation in 2016, the city will undertake a thorough, yearlong study, involving community input, to evaluate the best practices for using the cameras. The pilot includes creating a new position to mange the collected video. Selected Madison Police will be the first in the state to have body cameras.
WORKFORCE COMPENSATION
Employee Raises: Police and fire union employees will receive a 3 percent increase, as legally bargained in their union contracts. All other employees are getting a 1.5 percent raise with an additional 1.5 percent savings in health insurance costs. The city is honoring its employees' negotiated raises, regardless of Act 10.
City Council Raises: The city council modestly raised its own pay by approximately $2,000 a year, bringing total salary to just over $10,000 annually. The pay increase will take effect after the April 2014 elections. An effort to substantially increase the salary of the city council president, to reflect the position's higher demand and longer hours, failed.
COMMUNITY INVOLVEMENT
Participatory Budgeting: This new community engagement program will solicit neighborhood priorities and input on city budgeting. The process will support community organizations in promoting and sustaining civic engagement, especially in low and moderate income neighborhoods.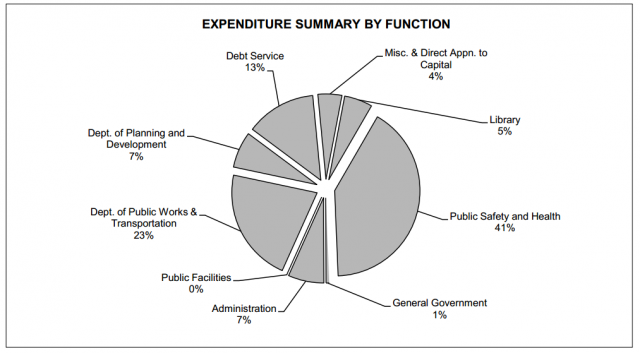 Where the city's budget dollars go.
Neighborhood Centers: The city council created a new city planning position to assess both the needs of existing neighborhood community centers and the demands for new ones. The planner will develop long-range goals for centers and review growing neighborhood needs. The mayor allocated $8.3 million in capital funds for 2015 for center improvements and development, with $38.3 million slated over the next five years.
ECONOMIC DEVELOPMENT
Sidewalk Funds: This new $200,000 fund assists homeowners with the costs of sidewalk replacements. Sidewalk assessments are made on a rotating basis throughout the city, and when there is a need for repair, the city currently requests full payment from homeowners. This fund allows homeowners to apply for a grant to cover up to half of the assessed costs.
Judge Doyle Square: The council carried over $380,000 from last year's capital projects to support planning and development of the new Judge Doyle Square. The square includes the Madison Municipal Building and downtown parking lots immediately off the Capitol Square.
Public Market: In conjunction with Judge Doyle Square redevelopment, the city is moving forward with creating a public market space off the Capitol Square. More than $8 million is set aside for 2015, with another $2 million in 2016.
TID Creation for Capitol Square West: The city council designated more than $13 million in capitol funding to create a Tax Incremental District immediately west of the capitol. The funds include a loan to a private developer to redevelop the Anchor Bank building at 25 West Main Street.
Overture Funding: The arts center continues to receive city funding, at $1.75 million (the same as last year, but less than the initial promise of $2 million several years ago). The facility generates millions of dollars for the downtown economy, through parking fees; restaurant, food and beverage sales; hotel taxes; and overture center ticket fees.
Increased Parking Fees: Parking ticket fees for expired meters will increase by $5, from either $20 to $25 or $25 to $30 based on the ticket. The additional funds will offset growing budget needs.
Public Parking Lot: The council started the process to locate a new city parking lot in the East Washington / Capitol East District. Funding this year will allow for site acquisition, design, and planning, with actual construction proposed for 2016.
HOUSING AND HOMEOWNERS
Increase Affordable Housing: The mayor has proposed an ambitious increase in affordable housing development. Teaming with private donors and federal and county government, the city will develop up to 40 efficiency housing units and is committed to developing family housing units as well. The city's affordable housing fund will receive $24.25 million in capitol dollars over five years, with the goal to leverage additional funds.
Composting Organic Waste: A successful pilot program collecting organic waste in selected neighborhoods in Madison created a demand to fund a permanent biodigester to expand this pilot citywide. The biodigester will divert organic waste from going into our landfills and create usable energy and should be completed by the end of 2015.
PARKS
Emerald Ash Borer: The tree disease is a serious threat to the city's "urban forest", as city alders describe it. After the influx of Dutch Elm Disease in the past decade, and the presence of the tree-eating Gypsy Moth in recent years, Madison's trees are in danger. $1.4 million has been set aside in the capitol budget to protect the Ash trees and purchase new trees as need, plus the city will assess a special fee to fund injection of a chemical treatment into heal the remaining healthy Ash trees.
Completion of Central Park: The new central park on the near east side of Madison opened in 2014, and dozens of public events have already taken place in the large open space off of Williamson Street. Finishing touches will be made in 2015, with the help of $900,000 in capitol funds and private funding.
Park Recycling: The city is expanding recycling in all city parks.
--Carousel Bayrd is Vice Chair of the Dane County Board and hosts "A Public Affair" Tuesdays at noon on WORT (89.9 FM). She lives in Madison with her husband and two children.