MADISON VOICES: The salt on our roads and the salt in our drinking water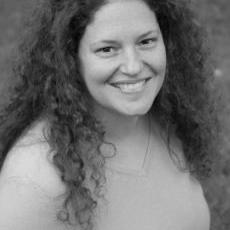 Carousel BayrdWinter is here. And with it comes snowfalls. And with snowfalls come salt. Every year, thousands of tons of road salt are applied to our community streets, sidewalks, and parking lots. By the city and county, by homeowners, by businesses.
Road salt doesn't dissolve or melt, it actually stays on the road until it is washed away by the spring thaw or a rainfall. The result is salt getting into our soil, running off into our lakes and waterways, and possibly entering our water wells.
According to "Road Salt 2013," a report released by Public Health Madison and Dane County on Jan. 3, 2014, chloride levels in our lakes and waterways have risen sharply in the last 30 years. This threatens the aquatic fish, bugs, and plant lives. The salt also dilutes soil, leading to erosion and more vegetation harm. The smaller the body of water, the more vulnerable to impacts of salt, leaving community gathering points like Dunn's Marsh and Willow Creek more impacted.
LISTEN: More of Carousel Bayrd's conversation with George Dreckman, and with Joe Grande, the Water Quality Manager for Madison Water Utility.
In efforts to head-off salt contamination, the City of Madison has consciously reduced its road salt application. Madison does not have a "bare pavement" policy. That is, they do not aim to plow down to the concrete on every street after every snowfall. The city divides its streets into two categories—main arterials, bus routes, and primary roads to schools and hospitals, totaling 735 lane-miles throughout the city; and all other remaining (mostly residential) streets. When it snows one-quarter of an inch or more, the city will plow and salt as needed continuously during the snow event on the streets in the first category, referred to as the "salt route" streets. When it snows three inches or more, the city declares a snow emergency and then will plow all other city streets (the second category) once the snow event is completed. Those non salt-route streets are not salted at all, only plowed. But sand is applied to hills and curves.
For winter of 2012-13, the city plowed the salt route 34 times and plowed all the streets nine times. In 2013-14, the city plowed the salt route 60 times and plowed all the streets eight times. It costs the city approximately $300,000, and takes up to nine hours, each time every street in Madison in plowed.
I spoke with George Dreckman, Madison's Strategic Initiatives Coordinator, on my radio show on Dec. 9, about the city's plowing policy. I asked him if the city would, but for the water quality concerns, use more salt during the winter.
"Certainly," he said. "And we would probably salt residential streets. The only consequences then would be budgetary. How much could we afford? But because we're more concerned about the environmental consequences, we don't salt residential streets."
Dreckman talked about how other cities in Wisconsin do salt more, because either those communities do not have the environmental issues with so many lakes and waterways in their community, or because they do have the same issues but they prioritize roads instead. As a result, more drivers expect Madison to be like the rest of the state. Every year, Dreckman gets phone calls complaining that the streets aren't salted enough.
"We are concerned about the lakes in July, and we are worried about the streets in January. And there is a disconnect between the consequences of that. There is a disconnect. And we, generally speaking, we've lost our tolerance for inconvenience."
The Road Salt report highlights that disconnect in Madison between residents loving the lakes and waters but still wanting more salt added to the roadway.
"During spring, summer, and fall, the lakes are prized for their recreational and aesthetic values. However, this reverence diminishes with the first substantive snowfall," the report says. "The Streets Department receives complains all winter about poor driving conditions, but rarely are there compliments about judicious salt applications. Motorists don't recognize the environmental costs of bare pavement, and are unwilling to relinquish the convenience."
Salt's impact on Madison's drinking water is less clear — there are higher levels of chlorine being found in our water wells that do not have enough casing protection around them. The chlorine found in those wells is not at a dangerous level yet, and it can either be resolved through adding casing to those wells or treating the water through reverse osmosis.
There is only so much the city can do. The city and other local municipalities are responsible for approximately 40 percent of the salt that winds up in our waterways. More than 50 percent is from commercial applications.
--Carousel Bayrd is Vice Chair of the Dane County Board and hosts "A Public Affair" Tuesdays at noon on WORT (89.9 FM). She lives in Madison with her husband and two children.