Protesters decry decision not to charge police officer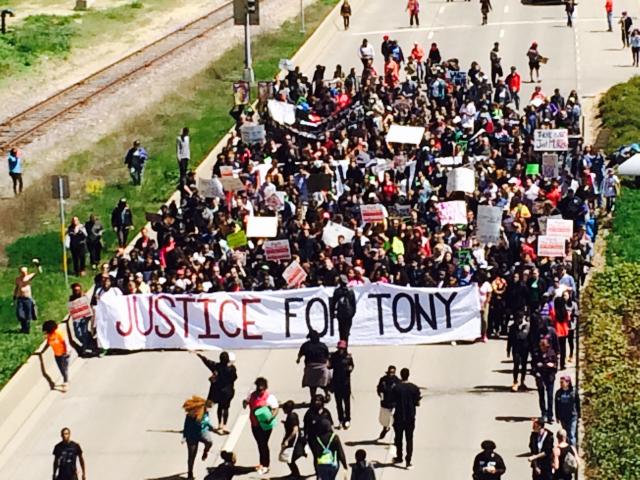 Protestors marched down John Nolen Drive Wednesday in response to a decision by Dane County District Attorney Ismael Ozanne not to charge Madison Police Office Matt Kenny in the Mar. 6 shooting death of 19-year-old Tony Robinson (photos by Franco Latona)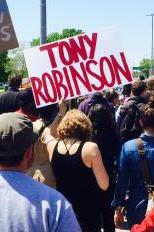 Protestors marched Wednesday morning down Williamson Street in response to Dane County District Attorney Ismael Ozanne's decision not to pursue criminal charges against Matt Kenny, the Madison police officer, who shot and killed Tony Robinson, a 19-year-old teenager, on March 6.
"What we've seen happen in Dane County is a police officer shot down one of our children, assassinated him with impunity," said Brandi Grayson, of the Young Gifted and Black Coalition, to the assembled crowd. "That is why we are here in the streets! All power to the people!"
Protestors marched down Williamson Street, then onto John Nolen Drive, where police closed both sides of the street up to the intersection of Broom.
Some of the chants included "Black Lives Matter," and "Hey Hey, Ho Ho, these killer cops have got to go."