Sheboygan Gardens will plant in 2015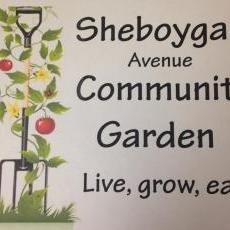 The Sheboygan Avenue community garden meeting on Thursday was one of celebration.
Coordinator Cindy Statz announced that permission to garden had been granted for the 2015 season at their current location, the Hill Farms Property on Madison's west side.
"I wasn't really sure what the tone of this meeting was going to be, but I'm happy it's a celebration," Statz said.
Sheboygan Avenue gardeners were unsure whether they would be allowed to plant due to the state Department of Administration's redevelopment plan.
In October, the DOA issued a request to purchase the existing Department of Transportation Building and surplus land at the Hill Farms site. Its plan includes building a 600,000-square foot state office building and a 2,500-stall parking structure for $196 million.
Several firms, including Gilbane, C.D. Smith, HGA and SmithGroup JJR, have been identified as the Hill Farms Property development group, but there is no contract in place at this time. According to Statz, the DOA said it would be two to three months before they would be ready to issue a contract.
"This could be October or November of next year – it could be anything," Statz said. "The DOA said if they fail to reach an agreement with the developer they selected, they will have to start that negotiation process all over again with the second in line."
The timeline for the Sheboygan Avenue garden is still uncertain, but gardeners are happy to be in the position to begin plans for the 2015 season.
Statz took the time to thank several members of the community for their work on garden preservation.
She thanked Susan Barica of the State Capitol Police Department, who has been signing the garden's permit for several years.
She also thanked gardeners who wrote to the DOA to indicate their interest in being a part of the redevelopment discussion and to indicate their preparedness to gather funds to purchase or lease land on the Hill Farms site, if necessary.
Gardeners also contacted state Sen. Fred Risser (D-Madison), who has indicated he supports the preservation of the Sheboygan Avenue garden.
Joe Mathers of the Community Action Coalition has been working with Statz on a replacement water system, and a group of gardeners worked with the Madison Food Policy Council and the City of Madison Community Garden committee.
"All of those baby steps I think have really made a difference in making this happen," Statz said. "We're not out of the woods, but we are moving forward."
Jack Kloppenburg, a garden member for the past 28 years, has been the leader on garden preservation work.
"It's going to be our job to make sure the value of the garden is recognized," Kloppenburg said. "We need to keep pressure on the city to include a garden somewhere in that development."
He asked garden members to attend upcoming state committee meetings to show their commitment to preserving the garden.
"It's not assured, but I have a feeling the developer will want to show his or her good will and include some green space, and I think the city of Madison expects that," Kloppenburg said.
In preparation for exclusion from redevelopment plans, however, the Sheboygan Avenue garden is positioning itself to apply for grants and accept donations.
Statz announced that the garden is now an official entity, Sheboygan Avenue Community Gardens, Inc. This is the first step towards the garden's intent to become a 501(c)3, a non-stock, nonprofit corporation with charitable and educational purposes.
The group will hold its next meeting on Thursday, April 9 at West Madison Senior Center (602 Sawyer Terrace) with a potluck at 6 p.m. and meeting at 7 p.m.