75 Things to Do Over Winter Break in Madison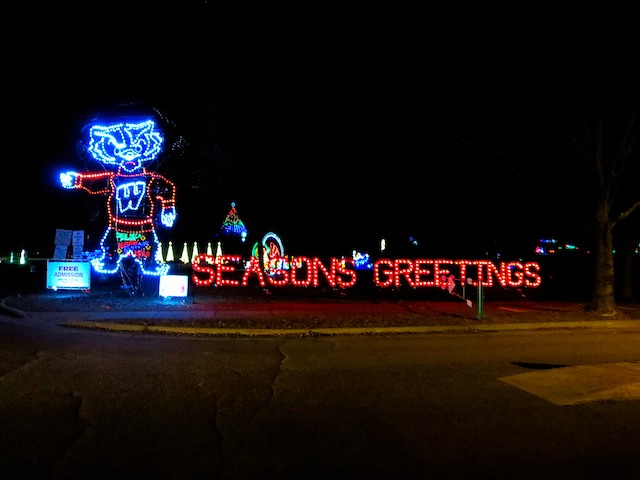 The holiday season is here, and with it comes the hustle, bustle and in-laws. Here are some ways to enjoy the holidays with or without family and friends.
From volunteering at a community organization, to catching a show or bundling-up to play outside, we've compiled a few ideas on how to make the most of the holiday season in Madison.
Volunteer Opportunities
Outdoor Activities
Visit the Fantasy Lights in Olin Park

Visit the holiday lights at Henry Vilas Zoo

Go Ice Skating at Edgewater, Vilas Park or Tenney Park

Get into a snowball fights with kids who walked on your lawn over the summer

Walk, ski or snow-shoe across a (frozen) lake

Go sledding in Elver Park or Arbor Hills Park

Go ice fishing (Make sure lake is frozen completely)

Go cross country ski in the Arboretum in Madison

Get a group together and play boot hockey

Take a stroll in the UW Madison Arboretum during their Night Walk on New Year's Eve

Take a hike on Glacial Drumline State Trail

Go skiing with the Madison Nordic Ski Club, which is open to beginners and experts

Visit the Madison Winter Festival

Hike the Ice Age Trail

Go Snowshoeing on trail near Madison

Compete in the Freeze for Food 5K/10K run/walk
Shows
Family Events
Indoor Activities
Attend Isthmus Beer and Cheese Fest

Play Frostiball 2018

Nestle up next to one of Madison's best fireplaces

Shop at the Madison's Late Winter indoor Farmers Market

Attend the Open Mic night at Comedy Club in Madison on Wednesdays

Make s'mores dip

Host an ugly Christmas sweater party

Make Christmas candy

Play Dreidel

Make gingerbread houses

Bake and decorate Christmas cookies

Go to Ever Gleaming

Attend a Ugly Sweater Evening at Lucille (every Wednesday, from 10pm to close)

Go to the Holiday Rarities Bierklasse

Make your own hot cider

Go to the Christmas Day Grand Brunch Buffet at Edgewater

Go to the New Year's Eve Eve at Bos Meadery, featuring The Earthlings, The Shruggers, Annapurna and Meggie Shays

Go to the New Year's Eve Sip & Savor Food Tour

Attend Free Ballet 101 Class

Go to the Cure Cabin Fever: The Hodag of The North Woods

Write New Year's Resolutions
Whether you volunteer, stay inside or are more of an outdoor person, there is something for everyone to do this holiday season.
Did we miss something? Does your family have a holiday tradition that you want to share with the Madison community? Please let us know by writing us a comment below. Happy Holidays!