Q&A: Cheri Dubiel builds on Community Shares' 45-year history as executive director
While the executive director of Community Shares of Wisconsin changed this week, the goals and structure of the organization will remain the same.
Community Shares of Wisconsin focuses on social and environmental change by connecting nearly 70 member nonprofit groups and coordinating fundraising.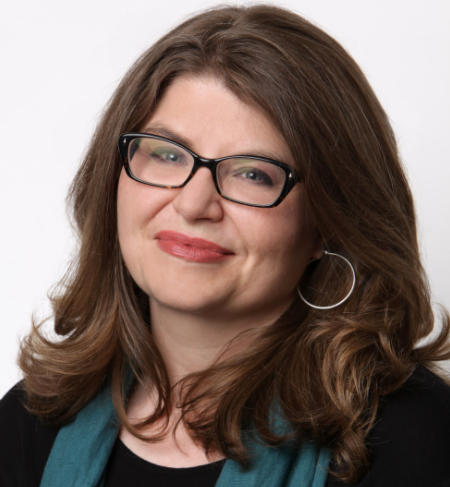 Cheri Dubiel, the new executive director of Community Shares, works to maintain structure of the organization. (John Urban/Community Shares of Wisconsin)
Cheri Dubiel, the former associate director, started her new role as executive director Jan. 9. In her previous position, she oversaw the organization's fundraising efforts including workplace giving campaigns, direct mail donations and the Big Share, an online giving day.
Madison Commons, which is a member of Community Shares, spoke with Dubiel about the organization and her plans for the future.
Madison Commons: What are you most proud of in your work with Community Shares?
Cheri Dubiel: Community Shares has maintained an equitable and cooperative structure for its entire 45-year existence. Community Shares is a very unique funder in that the organizations we raise money for are also our leaders and make up our board of directors. We put their values and their decision making at the forefront in the decisions we make.
MC: Why was the organization originally founded?
CD: It was founded in the early 70s. It was started as a group of volunteers focused on housing reform laws, air pollution, gay, lesbian, transgender rights and low income folks. We're still focused on the same issues. At this particular moment in our nation's history, it's great to have an organization like Community Shares, where people know they can go to engage with local groups who are working on the issues they care about.
MC: What do many not know about Community Shares but should?
CD: They don't realize we've been around for 45 years and we've maintained the same structure and mission. Equity and justice have always been the core values of Community Shares. There are other Community Shares organizations across the country, but few of them have maintained the same organizational structure for all these years. It is the most equitable type of structure a funding organization can have.
MC: What do you plan on doing to improve Community Shares as executive director?
CD: At this moment, I don't anticipate any big changes in the immediate future. Right now, I'm focused on making sure we have the most successful Big Share we've ever had, which is coming up on March 7. After that, we'll have some time to assess our priorities and determine any changes we'll make for the future. I know any focus we have will be on changing strategies not on changing our values for raising funds for organizations focused on social justice and environmental sustainability.
MC: How can people become involved?
CD: We believe that philanthropy is an opportunity to organize and to make your voice heard. Now, the main way to get involved is through donation. If they want to get involved with any of our specific groups, they can go to our website and find our entire list of 66 member groups. Each of those member groups have their own opportunities to volunteer, to get engaged.
MC: What makes Community Shares of Wisconsin an important organization in the community?
CD: As people are looking for answers and looking for opportunities to create systemic change, to make systems more equitable, a structure like Community Shares is an excellent way to achieve that. The reason why Community Shares continues to be very innovative and on the front lines of pressing social issues is because we have maintained that structure. The people who make the decisions and drive the organization are the same people who are the experts on the issues in the community. We are a great model for the type of systemic change that can help make the entire community more equitable, by giving a voice to the voiceless.
This interview has been edited for style and clarity.