Running for Change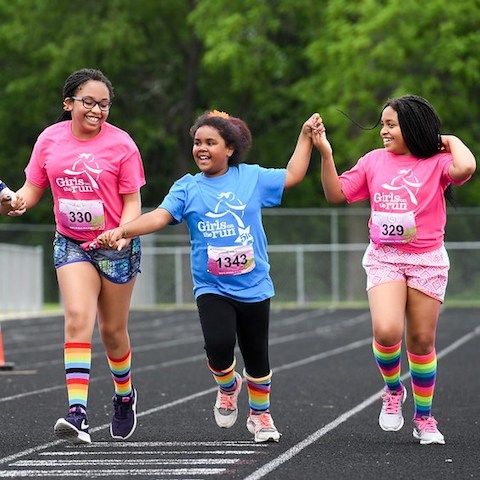 (Photo courtesy of Girls on the Run South Central Wisconsin)
"Keep going, you're doing great. Don't give up!"
These are the words of 5th grader Holly Kurian, who is cheering on her friends from the sidelines of a Girls on the Run practice on a beautiful sunny day at Randall Elementary School. Kurian is a runner with Girls on the Run, a program that builds self-confidence and leadership skills in young women. She enjoys every minute of it.
"I think my favorite part [of practices] might be the fun stuff we do and the games we play. [At the start of practice] we all come to sit down and eat snacks. We come and make a big circle and our coaches tell us about our activities. Then we do warmups and then run laps, you can run [as many laps] as you want to run," Kurian said.
The program is open to girls in 3rd through 5th grade who meet twice a week for ten weeks to run, and learn about themselves and their community. The coaches are often parents, community members or college students.
"Girls on the Run is a psychology based curriculum designed to address topics and life based experiences of pre-adolescent girls," Sara Pickard, executive director of Girls on the Run of South Central Wisconsin, said. They focus on setting goals in life and in running, and doing the best [they] can to achieve the goals, rather than [focusing on] who is the fastest.
While promoting physical fitness is one of Girls on the Run main objectives, the program also focuses on three key psychological components of a healthy lifestyle: self, team experience and community.
For self-improvement, there is a focus on self-care, self-awareness and exploring one's own emotions. "[The coaches] get the girls to really dig deep and see what makes them special and what makes them unique," Pickard said.
At one practice the girls were asked what they believe makes a person beautiful and to describe characteristics the girls have that make them a beautiful person both inside and out.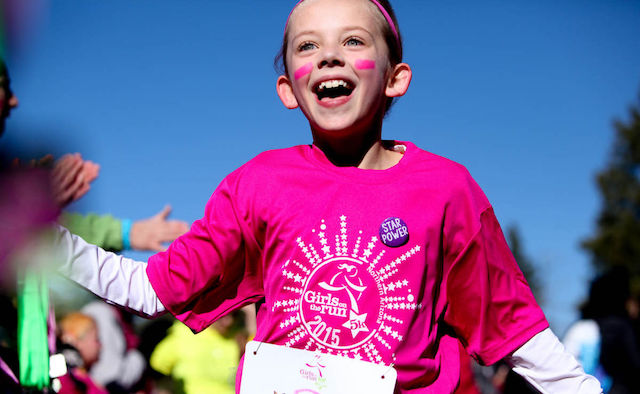 (Photo courtesy of Girls on the Run South Central Wisconsin)
"I feel like I have more self-confidence. People encouraged me a lot by telling me that I can do it and don't give up," Kurian said.
The experiences they gain address "the connectedness of Girls on the Run, how to build healthier relationships, how to keep friendships strong, as well as conflict resolution and conflict solving as a group," Pickard said. They learn how to stand up for themselves and others in the program.
The community aspect strengthens their awareness on their place in the world. "Over the course of the last several sessions they brainstorm and come up with a community service project they will do as a team," Pickard said.
Participants choose projects they can accomplish in one day, and the projects often focus on something going on in the community or in the world, more specifically often in regard to kids or animals.
A typical practice for Girls on the Run consists of playing games and running laps while incorporating lessons on self, experience, and community into activities. During practice coaches encourage friendship building and acceptance of others.
"I made friends by different activities, the coaches make you pair up with people you don't know as well. We count off by three, maybe two, and we all get into groups and do an activity. You run to the end of line and then you have to do jumping jacks then you run back and tag your partner and then they run and they do the jumping jacks and then tag the next person," Kurian said.
Girls on the Run operates on a fee based system. However, they provide financial assistance so any girl can participate regardless of their family's economic standing. Pickard explained that they never want family circumstance to be a barrier for girls to participate.
The Girls on the Run 5k, it takes place on November 11th at 10:00am in Waunakee and all families of the runners, as well as community members are welcome to join.