Madison Community Foundation launches 75th anniversary gift for June
The Madison Community Foundation announced Tuesday their second of 12 major grants totaling roughly $1 million, this time turning their attention to Madison's lakeside parks and beach conditions.
Back to the Beach, as the second initiative will be known, involves a partnership between MCF and Clean Lakes Alliance, according to an MCF statement. With the program the two organizations are looking to "reimagine Madison-area beaches."
"We have the best farmers' market, we have a world-class university, we're one of the most bike-friendly cities in the country, but our beaches fall far behind the rest of Madison's gems," Clean Lakes Alliance executive director James Tye said in an MCF statement.
The two organizations are looking to improve the quality of Madison-area beaches through the four components of Back to the Beach.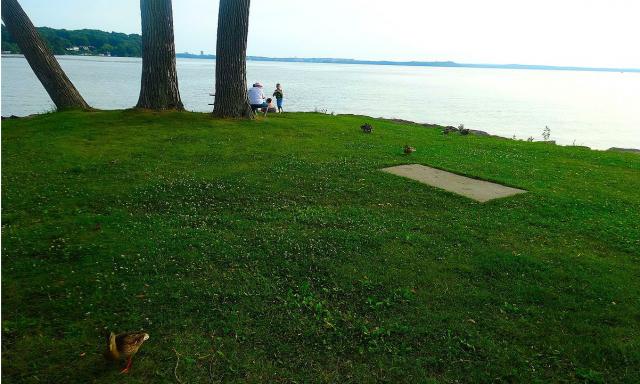 Warner Beach (Wikimedia)
A review of 25 Madison-area beaches will survey the beaches' shoreline, vegetation, accessibility, amenities, stormwater management and water quality, according to the MCF website.
The second of the four components is the Reimagining Warner Beach contest, which will challenge Madison residents to come up with improvements for the Warner Beach area. The competition will run through early November, and winners will be announced in May 2018, according to the MCF website.
In late July, Clean Lakes Alliance will sponsor the Shoreline Swim and Loop the Lake events, as well as host a sand-castle building event for families.
Back to the Beach also includes the My Favorite Lake student art contest for first through eighth graders in Madison. MCF and Clean Lakes Alliance will challenge the students to design a poster to "promote a lake or a lake activity," according to the MCF website.
"The history, importance, and potential of Warner Park Beach to Madison's Northeast side is why we wanted to invest in the Back to the Beach program," Madison Community Foundation president Bob Sorge said in a statement. "With our history of investing in successful projects … we hope the winning design for Warner Park Beach will add another great public asset to our community."
One of the remaining 10 grants will be announced every month, concluding in April 2018.
Madison Common's new nonprofit beat reporter Jack Kelly will be covering each upcoming grant.