Gwendolyn Diemer, 69, the vice president of Triangle Neighbor Organization, had been sleeping on an air mattress for almost a year before she landed in an apartment at the Community Development Authority's Triangle complex, just south of downtown Madison, six years ago. 
"You have to light it up, put it down and you have to sink all the way on the floor to get on it," said Diemer, "It was just not comfortable." 
Fortunately, Diemer was able to get a bed through a partnership between CDA's Triangle complex, UnityPoint Health-Meriter and Steinhafel's which is providing beds for residents on a monthly basis.
Starting in 2017, when CDA Triangle management was conducting their annual individual health assessment, the dire need in beds has come to the forefront, said CDA Service Coordinator Laura Wichert.
"And I was just hearing these reports of people saying 'I don't have a bed, Laura, do you know where I can get a bed?'" Wichert said.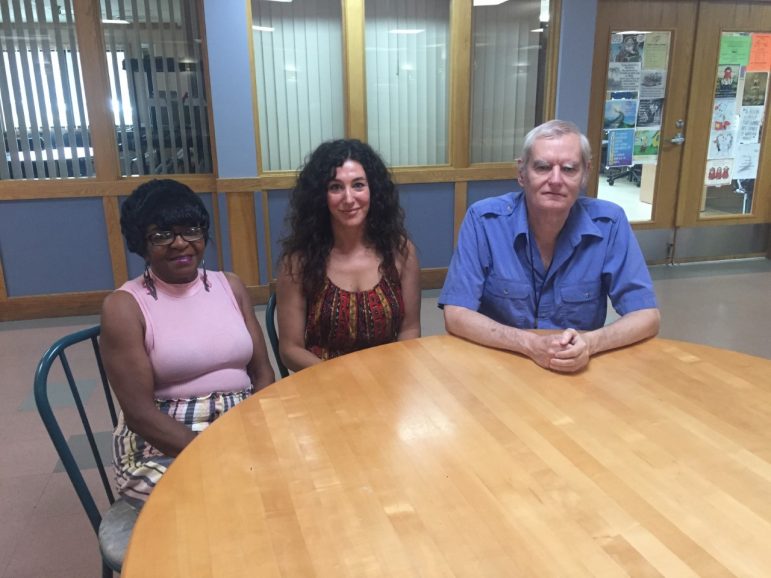 With years of experience in the social services sector in Dane County, Wichert said she knew there was no such program to fulfill the need.  In trying to carve out a sustainable path for the residents, who were often struggling with health issues, Wichert first reached out to community health providers. 
The Triangle contacted UnityPoint Health-Meriter, which is the nation's 13th largest nonprofit health system and a partner of UW Health, and they quickly stepped up.
"UnityPoint Health-Meriter identified some Triangle residents who are using our emergency department for things that weren't really emergency," said Stephanie Johnson, the community relations manager at UnityPoint Health-Meriter. She said the need for getting a good night's sleep is apparent in the frequent use of the emergency department, as residents were suffering chronic health issues such as headache and back pain.
"Our role really is the funding, support and the opportunity to pay for the mattress as a way to keep people healthy, because we know sleep is an important part of being healthy," Johnson said.
UnityPoint received a discount from Steinhafels, which is providing and delivering beds straight to the complex. 
"It is a really nice opportunity for us to hopefully put them in a better position for the day, and so they can be more successful in what they are pursuing," said Phil McKernan, the general manager at Steinhafels. "We are excited to help people feel better." 
Wichert said they have seen solid progress as 71 residents have been given beds since the partnership first forged in May 2017.
"I really hope it to continue because it really helps all of us out," said Diemer. 
Though, this is just the tip of a substantial iceberg, according to Wichert.
"We do have that acknowledgment, we all need to eat, no matter who you are, but the sleeping thing is something I think we can work more on as a society," Witchert said, "Sleep is something we all need. It doesn't matter if you are a millionaire or you are a zero-dollar."