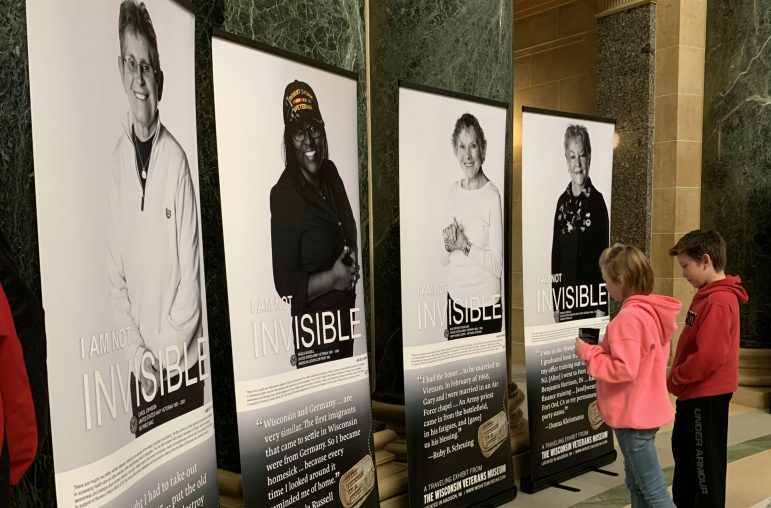 |
The Wisconsin Veterans Museum's latest traveling exhibit, I Am Not Invisible, was unveiled Thursday with speeches from Governor Tony Evers and Salute the Troops Wisconsin executive director Kim Galske, highlighting a celebration of the state's large veteran population. 

According to a 2013 study conducted by the Federal Reserve Bank of New York, only 27 percent of college graduates landed a job closely related to their majors. 
The trend continues to grow for people who graduated with a Bachelor of Arts degree, as most liberal arts degrees do not point to distinct career routes; rather, they provide a set of skills that help job seekers maneuver the realm of the profession they ultimate choose.

The number of robberies, burglaries and batteries within a half-mile radius of the community's Wil-Mar Neighborhood Center on Jenifer Street more than doubled since 2017, according to an analysis of Madison Police Department incident reports from the area.

The Sherman neighborhood on Madison's North Side is growing, but residents still notice a lack of healthy, local food.  Many families in the area have young children, so the demand for affordable meals and produce continues to grow.
More Headlines