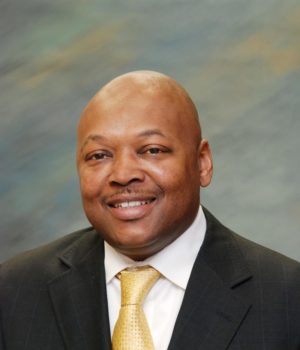 |
Dr. Carlton Jenkins, a finalist for the Madison Metropolitan School District superintendent position, said it is time to move the district forward. 
"A courageous conversation with no action is a waste of time for everyone," he said during a community listening session Tuesday.
The session, streamed on Facebook Live, was meant to get community feedback so MMSD school board members can choose the next leader of the 27,000-student district, who could start as early as August. 

Freedom Inc., Urban Triage and The Party for Socialism and Liberation partnered to hold the "Pride for Black Lives" event on Friday, June 12th around the Capitol Square. Self-described "MC" Bianca Gomez announced that this event was put together in just 48 hours, as many cities were forced to cancel usual Pride festivities due to the COVID-19 pandemic.

Knowing that artists have been especially struggling during the coronavirus pandemic, Martinez White has created a stand-alone fund for performing artists, painters, musicians, writers, dancers, graffiti artists, and more to give them the support they need to keep doing the great work that they do.
"Many artists were struggling already and then the pandemic came and made it worse," White tells Madison365. "Artists have been pushed to the margins in our culture, unfortunately, and we need to support their work."

Chaser Bar & Grille and The Double U reopened Tuesday, May 26, as COVID-19 infections continue to rise and fall daily in Dane County and Madison. After the announcement of Emergency Order #3 by the Order of Public Health of Madison and Dane County (PHMDC), many businesses are beginning to open back up while adhering to the social distancing guidelines which limit restaurants and bars to 25 percent capacity.
Phase 1 of the county's reopening plan began on May 26 and Phase 2 on June 15, allowing 50 percent capacity at restaurants and bars. Originally, the order called for small businesses to develop and implement a written "hygiene policy and procedure", "cleaning policy and procedure" and "protective measure policy and procedure" during Phases 1 and 2 of the Forward Dane reopening plan.
More Headlines