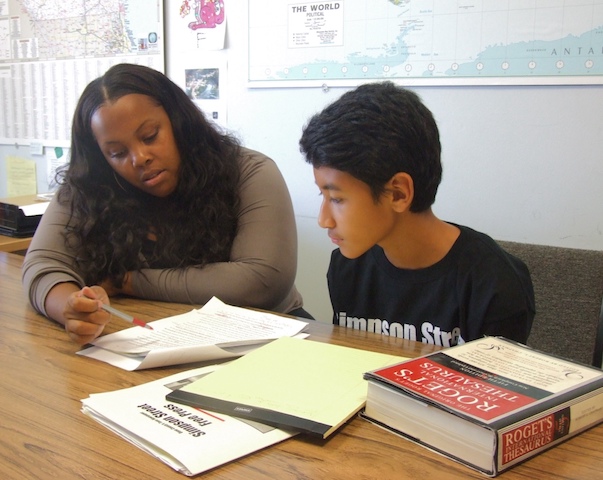 Long-celebrated local out-of-school program Simpson Street Free Press is celebrating its 25th anniversary in 2018 with several programs that connect students with the greater Wisconsin community.
At their core, SSFP's anniversary projects embody the mission that the organization has been promoting for 25 years—challenging achievement gaps through out-of-school, high-impact literacy training.
"To celebrate, we will continue doing what we do best," senior editor Taylor Kilgore said. "Write, publish, and spark academic achievement."
Many of SSFP's anniversary projects launched in 2017, and will continue to grow, overlap and connect in its anniversary year. The plan for 2018 is an enhanced focus on science, environment, art and history, Kilgore said.
"[The environment], museums and outdoor sculptures are lesson plans for Simpson Street Free Press," Kilgore said.
Many ongoing projects allow student reporters to explore Wisconsin and strengthen the organization's community connections, Kilgore said. These projects include "Wisconsin Free Press," "The Science of Wisconsin's Environment" and "Where in Wisconsin is SSFP?"
For "The Science of Wisconsin's Environment," student reporters spent the spring and summer of 2017 studying Wisconsin's ecosystems and natural resources, working as interns with Wisconsin League of Conservation Voters, Dane County's Department of Land and Water Resources and local media outlets.
Student reporters also spent time going on trips, interviewing conservationists and going to expert panels. They will publish their work throughout SSFP's anniversary year, Kilgore said.
Another project, "Rock Your Reading Scores," focuses on improving individual reading scores. "Rock Your Reading Scores," is a two-year partnership between SSFP and New York Life Foundation, which aims to develop students' reading skills during the transition between middle school and high school.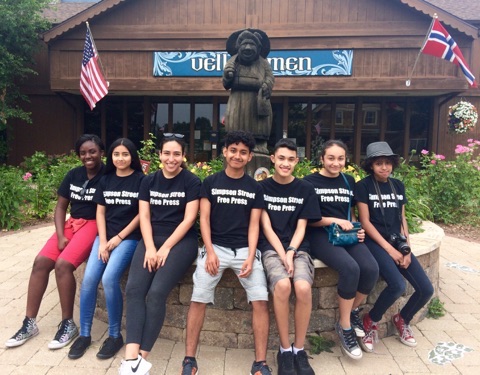 The project tracks smaller groups of students' individual reading scores from five south Madison middle schools over seven semesters.
To improve scores, students will work on close reading skills with high school and college editors, which starts by practicing reading their sources and articles out loud and going through concepts or words they do not understand, Kilgore said.
"Teachers and schools can't really give that one-on-one attention," Kilgore said. "We've already seen huge jumps in their scores.
Over the past 25 years, Simpson Street Free Press has grown so much that it has an extensive wait list, and has moved from print to online to help get as many students involved as possible. Now, SSFP has 75 students publishing in both Spanish and English, Kilgore said.
When considering all the organization's changes, what has stayed the same over the past 25 years is SSFP's innovation.
"We're a project-based model, so we're driven by ideas. We're always doing new things," Kilgore said. "We're constantly innovating."