Denise Jess wakes up every morning with one thing in mind — what route to take to work?
There is no audible pedestrian signal at the intersection in front of the Wisconsin Council of the Blind and Visually Impaired, where Jess works as CEO and Executive Director.
Jess, 55, is a pedestrian commuter and lives in the neighborhood around her workplace. She takes neighborhood streets as far as she possibly can because they are quieter and there is less traffic. She does, however, eventually have to cross Williamson Street, a major street on Madison's East Side.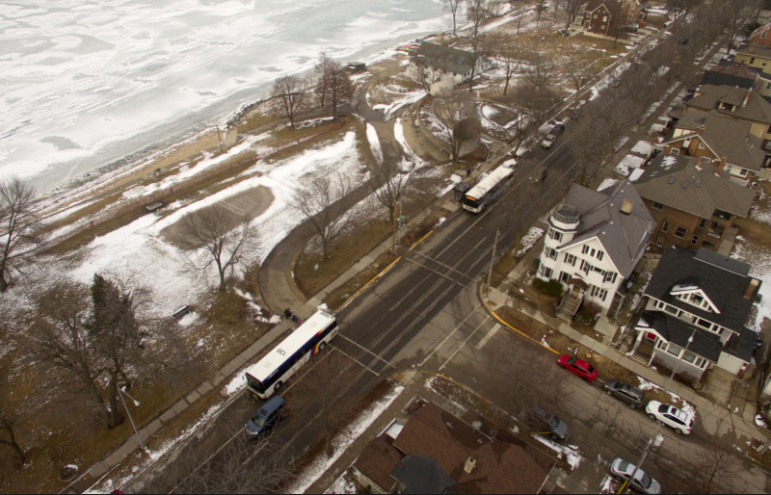 Every morning, when she prepares for work, Jess decides whether to cross at South Livingston, Jenifer or South Paterson streets.
She said her choice could mean the difference between life and death.
Jess is legally blind. She has been visually impaired her whole life — caused by an underdeveloped optic nerve. She has no vision in her left eye and 20/400 in her right eye.
Her daily route is determined by the fact that the intersection closest to her office is the most direct but also the least safe because it has no audible controls, which alert blind pedestrians when it is safe to cross.
Jess said that statewide, there are about 100,000 visually impaired people. A number of older people and Baby Boomers who are experiencing vision loss through diabetes, macular degeneration, retinopathy or other eye diseases do not necessarily identify as visually impaired, meaning the number likely understates the problem.
"You know folks will say 'I don't see as well as I used to,' they don't consider themselves visually impaired even though technically from a legal and a clinical standpoint they are," Jess said.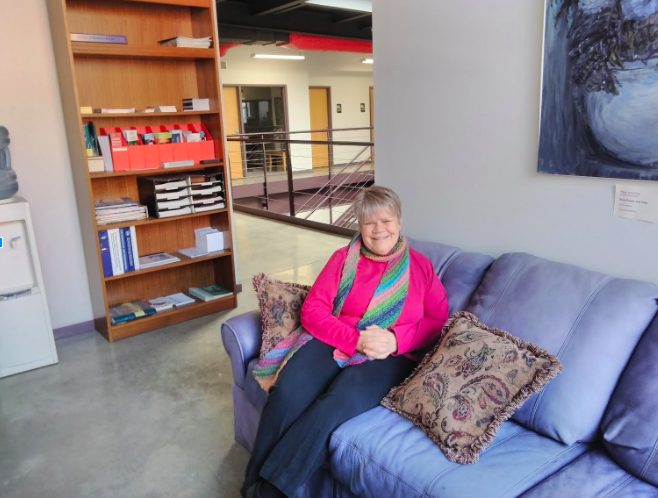 Currently, 73 of Madison's 386 signalized intersections have accessible pedestrian signals. According to the city's Traffic Engineering department, the cost, not including labor and engineering, is $1,230 for two buttons, enough for one crossing. These signals typically take two to three months from the time an individual makes a request to the day it is turned on.
"The one thing that kind of strikes me is that first of all we are not sure which places do have one and which places don't have one, [and] which intersections do and don't," said Ashwat Narayanan, the transportation policy director of 1000 Friends of Wisconsin.
There are three requirements for the installation of accessible pedestrian signals on a crossing. First the intersection must already have traffic lights. Second there must be a need for an audible signal, which is demonstrated by the request. And finally, the location should have unique characteristics, such as an unusual intersection configuration.
"For someone who is blind or visually impaired, every intersection, every street crossing is a unique situation," Jess said. "We are listening for the traffic, we are listening for that sound that tells us it's safe to go, but we are having to make that judgment call every single intersection. … Any intersection that is high traffic and busy is unique and scary for people that are blind and visually impaired."
Jess said she generally goes out of her way to go to one of the two intersections with traffic signals, walking a block west or east and doubling back a block. When she goes to the intersection near her office with no traffic signal, Jess said she must listen extra closely to traffic before crossing.
Wisconsin's White Cane Law requires drivers to yield to any pedestrian who is carrying a cane or walking stick which is white or white trimmed with red or who has a dog guide. The law states that drivers must stop at least 10 feet away or "take precautions as may be necessary to avoid accident or injury to the pedestrian."
But vehicles do not always stop when the light is red. Jess said she sometimes waits longer when she doesn't feel it is safe. One strategy is waiting for a bus to come down the street and using it as a "shield."
And there are other things to consider.
"Is the sun going to be hitting the light in a certain way that it's going to make it harder for drivers to see, and more likely that they'll not pay attention to it?" Jess asked. "All of that has to be on my radar so that I can make the safest decision possible."
Newer signals provide safer crossing
According to city traffic engineer Jerry Schippa, in recent years, the city of Madison has been purchasing new models of accessible pedestrian signals that come with a button that has an adjustable locator tone to help people find it, a tactile arrow that helps people feel the button and guide them to the crosswalk, an audible message that indicates when the "Walk" signal is on and what street the person is crossing. The crossing tone sounds until the flashing "Don't Walk" signal comes on.
Older signals are equipped with devices that make a clicking sound, and these can be found around the Capitol Square. Other models make chirping or buzzing sounds, such as the pedestrian signal at Sawyer Terrace and Segoe Road on Madison's West Side.
At these intersections, which can have up to four crosswalks, the different sounds are used to identify which "Walk" signal is on to avoid confusion, Schippa said.
Narayanan thinks that one of the problems is that the signals haven't been standardised. He said that while there are some standards, they vary depending on who manages that part of the infrastructure.
"At some places, it might have the tick-tock sound, in other places, it might be a bird call and in others, it might be, for example, if you are crossing Washington at some points it will tell you the name of the street that you are crossing," Narayanan also said. "For those with disabilities it can be a little bit hard to figure out what exactly the signal is trying to say to you."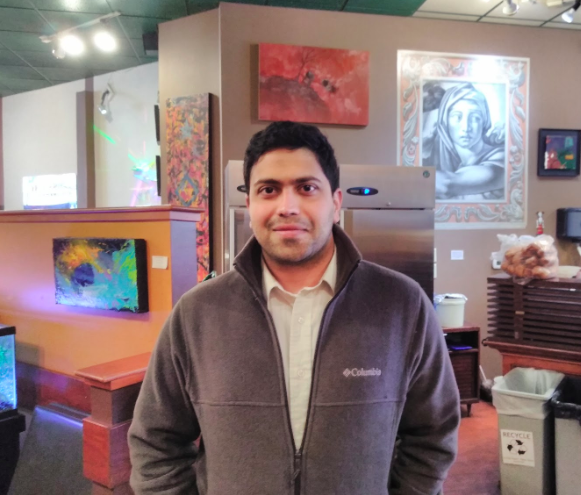 At the signalized intersection at Park Street and University Avenue, for example, when visually impaired people press the walk button, they hear a voice repeating "wait" until it is safe to cross. Once the walk sign is on, the voice repeats "University — walk sign is on to cross University" until the flashing and then solid "don't walk" signal comes on. Then a repeated beeping sound signals it is not safe to cross.
Jess thinks that the best audible signal is the one that tells the user what the street she is on, but one that is not drowned out by the sound of traffic. She noted that the high pitched beeping signals can be heard over traffic, but she wonders about the impact on people with hearing loss, in addition to vision loss, as sometimes lower pitch noises are more easily perceived than higher pitched ones.
Jess said Madison's image as a walkable city would be further enhanced by more audible signals. She called it "sad for a community of both Madison's size and ethos" that it does not make it easier for the visually impaired to navigate the city.
Ironically, as of the publishing of this article, the intersection in front of the Wisconsin Council of the Blind and Visually Impaired remains without an audible signal. Jess said the organization has been working to get one installed for nearly a year. A traffic study had to be done to ensure that the intersection needs traffic signals, which then can be equipped with audible pedestrian signals.
The audible signal for this intersection is slated to be installed in the summer of 2018.