When the NHL banned Pride Tape, a sports tape brand that aims to "promote diversity, equality and inclusion through sport," on Oct. 10, the national sports league was met with immediate backlash by fans and hockey players alike, including members of the Madison Gay Hockey Association. 
Madison Gay Hockey Association player Ryan Ziltner and other members of the league saw the move to ban Pride Tape as a "step backward." 
The NHL claims the ban of the tape was an extension of a preexisting ban of special jerseys worn during warmup on "theme nights." On such nights, teams show support for groups like the LGBTQ+ community, people diagnosed with cancer, military nonprofits and various ethnic communities.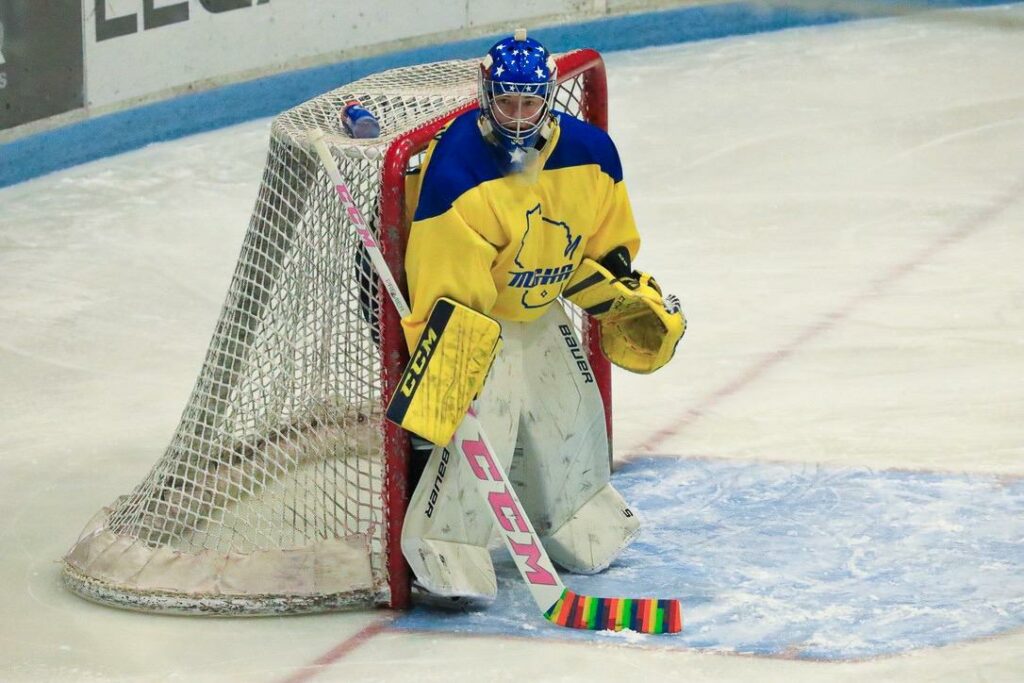 The NHL had banned themed gear in June after some professional players refused to wear Pride Night jerseys, claiming it went against their religion, among other reasons. To mitigate distraction, the league got rid of any gear that might detract from the game. 
While the ban on Pride Tape has since been reversed, an outcome seen as a win for the LGBTQ+ community, the initial news came as a surprise to members of the Madison association. The announcement was even more confusing considering the NHL's "Hockey is for Everyone" program, a public relations effort aimed at celebrating diversity and inclusion in hockey. Such action has many questioning whether the NHL thinks hockey is truly for everyone. 
So, why is the inclusion of pride tape, and support for the LGBTQ+ community at large important?
Increasingly in America, team sports have become less welcoming for members of the queer community. Data from the Movement Advancement Project finds transgender youth have been banned from participating in youth sports in nearly two dozen states. Earlier this year, the Wisconsin Assembly introduced legislation that would place restrictions on young transgender athletes, although Gov. Tony Evers vowed to veto the proposal.  
"Queer people aren't really welcomed into team sports. It can be very othering to see a prominent sports organization tell you you're not welcome," said Kriona Hagen, vice president of the association.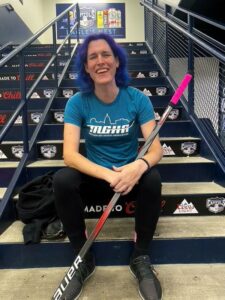 Having support from a mainstream organization, like the NHL, is important for anyone who may be getting bullied for being gay to know that there are places out there that are welcoming. Public support of the gay community makes people within the community feel safe, comfortable, and more confident in their identity, Ziltner said.  
The Madison Gay Hockey Association gives people a space to meet like-minded people who they might not meet otherwise. "It focuses first on community and development, and second on competition," Hagen said. 
This sentiment of community over competition leads to a league that is welcoming to all, no matter their skill level or sexual orientation.
Mark Nessel, a longtime member of the association and skating instructor in the league, joined in 2008. "I played in some men's leagues and some beer leagues and stuff like that, but they were slaughterhouses. They were all about fighting. I just wasn't interested in that. And back in 2007, a friend of mine was playing in this league and told me about it and said, you know, it's great. We've never had a fight. It's just about the hockey," Nessel said. 
Sports are a common passion for so many people, and something for many to bond over. The association gives people a safe space to learn a new skill, and meet new people even if the national league changes their mind again.