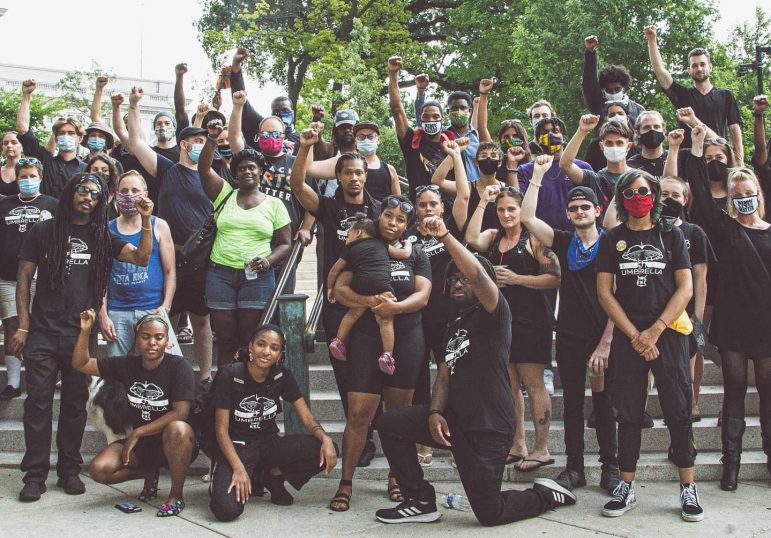 |
Black Umbrella Global, a local organization centered around activism, is geared toward supporting the Black community throughout the Madison area. Amid the 2020 Black Lives Matter protest, Black Umbrella surfaced as a resource and network for community members to be supported in various areas of the city. Black Umbrella acts as a safety net for Black people throughout the Madison area who seek out equality and liberation.
Rodney Alexander and Shy Smith, two of the founding members of Black Umbrella, spoke to the organization's mission and goals for the Madison community in addition to the progress the organization has currently made in the community since the summer of 2020. While their transitional housing project, community outreach, and distribution of food and educational resources are major aspects of Black Umbrella's mission, activism is the core value of the organization.

The Madison Common Council failed to pass a proposal to purchase a site near East Towne Mall for Porchlight's permanent men's homeless shelter early Wednesday morning.
The Jail Consolidation project in Dane County continues to move forward after a decision to approve the consolidation plan and allocate further funds for the construction of the jail. 

"When you have a visible disability, you're sort of an advocate whether you want to be or not," says AccessiMingos cofounder Bill Shultz. "That doesn't change when we're at the games being soccer supporters. We love Forward Madison. We want people with disabilities to be able to support Forward Madison."
More Headlines