Dane County's miniature library-on-wheels is on the move.
Starting on November 2, the Bookmobile will make weekly stops in Maple Bluff. Local residents will find the Dane County Library Service's mobile library on Oxford Place adjacent to the fire department on Friday's from 10:30 a.m. to 11:30 a.m.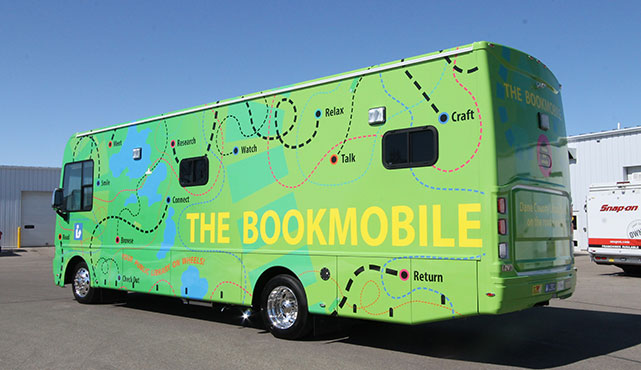 "Typically what the Bookmobile does is serve the communities in Dane County that don't have a municipal library of their own," said Tracey Herold, the director of Dane County Library Service.
When the Bookmobile launched in 1966, it served areas like McFarland and Fitchburg, which lacked their own public libraries at the time.
The Bookmobile currently serves 16 different municipalities where public libraries don't exist, or it doesn't make sense to establish a library, which incurs continual expenses. The locations occasionally change depending on patterns of use.
Herold has wanted to reach out to Maple Bluff since she joined Dane County Library Service four years ago. When she contacted officials to gauge interest, the village responded immediately.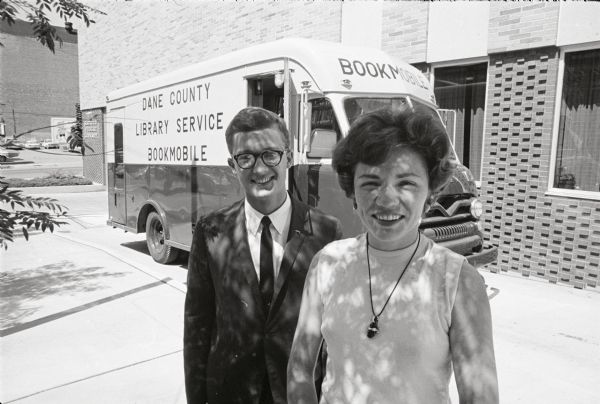 "It just improves access for people for whom it's just not easy to get into a municipality, depending on schedule – work schedule, kids' schedule, that kind of thing," Herold said.
The Bookmobile serves all ages and offers the same resources and materials found in a small public library, including fiction and non-fiction books, music and audio books, magazines, large-print items, DVDs and CDs.
Maple Bluff residents can use a library card issued by any library in the South Central Library System, and if they don't yet have a library card, they can apply for one on the Bookmobile.
Residents can check items out, and return books, even from other libraries. People can further make requests for materials in advance through LINKcat or by calling the Bookmobile office in advance.
Herold is excited for Maple Bluff residents to experience the Bookmobile, which she described as bright and cozy. The mobile library features a selection of materials along with benches to sit and read.
"And, the staff is really, really wonderful," Herold said. "That's one of the strongest parts of our service, are just the relationships that our staff builds with the patrons at each stop. It's really a sense of place, a sense of community in each place that we stop."