Coming off a loss to the Muskegon Lumberjacks last week, the Madison Capitols hoped to beat the reigning Clark Cup Champion Youngstown Phantoms on Friday. The Phantoms have won the last three meetings against the Capitols and continued this streak, defeating Madison 3-2.
The Capitols struck first when forward Andrew Kuzma, assisted by Jack Brandt and Finn Brink, capitalized on a powerplay eight minutes into the first period – Youngstown defenseman Charlie Lieberman had been given two minutes for hooking. This was Kuzma's fifth goal of the season, placing him among the top 20 scorers in the USHL.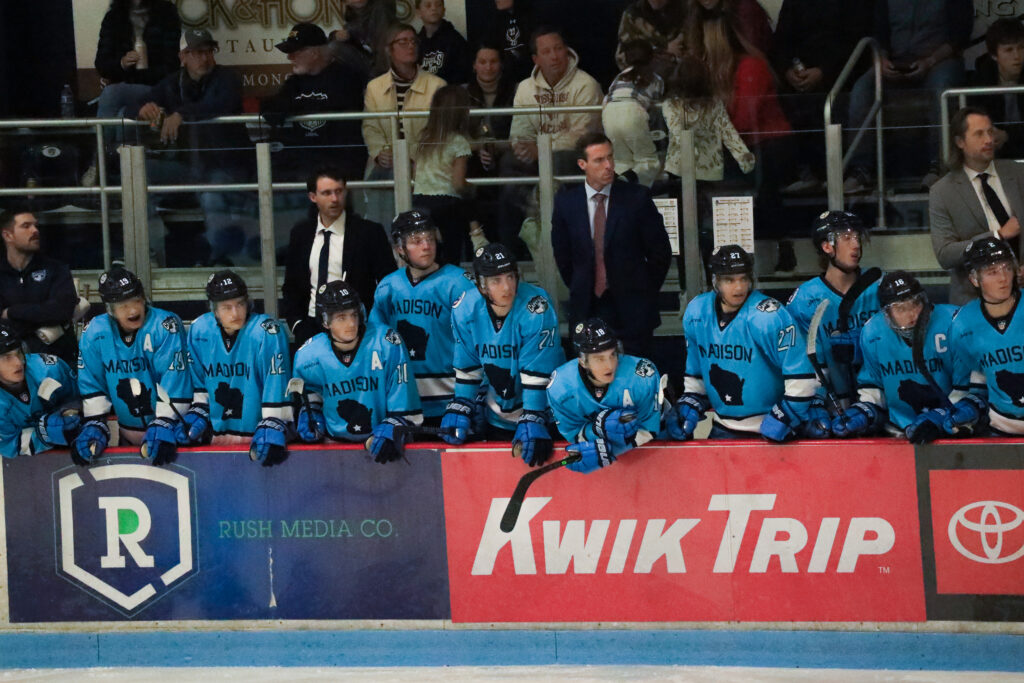 Adam Pietila responded quickly for the Phantoms; assisted by Kuzma Voronin and Sascha Bournedienne, he slapped the puck left of goalie Patriks Berzins' blocker.  
After the Youngstown goal, Madison was unable to regain composure and generate many scoring opportunities. The Capitols were put on the penalty kill twice within five minutes after Colton Jameison and Kuzma were each given two minutes for slashing and boarding, respectively.  
Phantoms forward Sam Ranallo scored a heavily contested goal 11 minutes into the second period. Initially ruled a no-goal due to the net popping off, he was eventually awarded the point after further review confirmed that the puck crossed the goal line before the net popped off.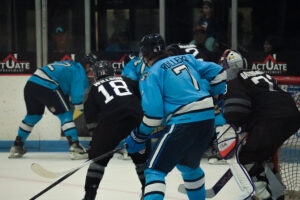 Two minutes later, Rainers Rullers tied the game for Madison, making his first-ever USHL goal; Austin Burnevik and William Felicio were credited with the assist. However, less than one minute later, Brandon Svoboda, assisted by Michael Burchill and Zach Morin, scored what would be the game-winning goal for the Phantoms.  
A scoreless third period ended with the Capitols' second loss of the season. They now rank fourth in the USHL Eastern Conference, at 5-2-1-0, one point behind the Youngstown Phantoms.  
The Capitols hope to snap their two-game losing streak while on the road for their next three games. On Oct. 27 and 28, they will face off against players from the United States National Team Development Program in Michigan before a rematch against Youngstown in Ohio on Oct. 29. They will return home for a two-game series against the Omaha Lancers on Nov. 3 and 4.