This story is part of a Madison Commons series produced by master's students in the School of Journalism and Mass Communication. These stories explore how people in Madison and Dane County find different ways to develop cultures within our community, looking for opportunities to draw connections with each other to learn more about our world.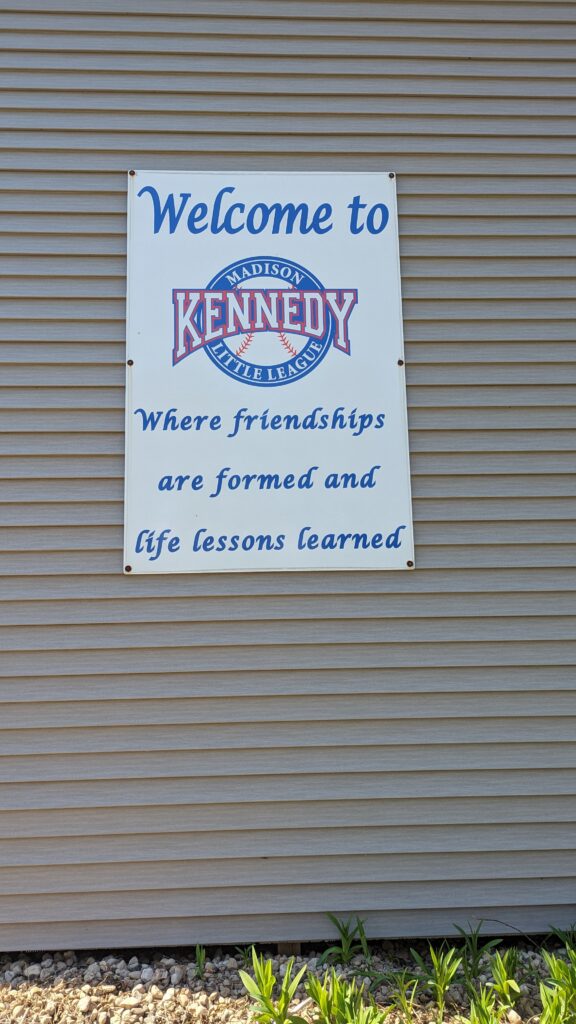 There's just something different about baseball.
From playing catch, to cracking jokes in the dugout, to that very first hit, many people have lasting memories of their years playing Little League ball. The mission of Madison Kennedy Little League is to make those moments possible for the community of Dane County.
Chris Gingher has served as president of the league for the last three years, but that is just the tip of the iceberg when it comes to his involvement. He has also coached both of his sons through their years in the league, and it goes back even further than that. Growing up on the east side of Madison, Gingher played for Kennedy himself.
In the near 40 years since he initially played with the league, he has seen it grow tremendously. Throughout the years, the league has expanded its reach to the surrounding areas of Dane County, and this stretched outreach is reflected in higher enrollment metrics.
The season typically kicks off in the weeks after Easter and lasts until around the Fourth of July, with games scheduled Monday through Thursday and Saturday. The all-star teams compete in the following weeks, and the season wraps up around the end of July.
Gingher has been a member of the league's board of directors for eight years. The Kennedy board consists of roughly a dozen volunteers overseeing its 500 players.
With the league's expansion across the county, one of its biggest hurdles has been remaining accessible to all of its players. Kennedy has dealt with this issue by only scheduling games for its older teams during the week, so more experienced players have the freedom to participate in other activities during the weekends. Gingher believes these changes have been beneficial to the league's outreach.
"We're always adapting," Gingher said. "[We want] kids to be able to play with us during the week and play with their travel team on the weekend. With soccer, lacrosse and all the other sports going on, we are always adapting so we can give everyone the opportunity to play with Kennedy."
JR Ross is also a member of the board, serving as the vice president of technology. He began coaching in the league in 2012 when his sons played. After his oldest son played his final year in 2019, Ross joined the board to stay involved.
While other baseball leagues in the area tend to be intensely competitive, Kennedy separates itself by placing a higher emphasis on teaching young players the game. This focus shines through in the league's encouragement for players to try new positions.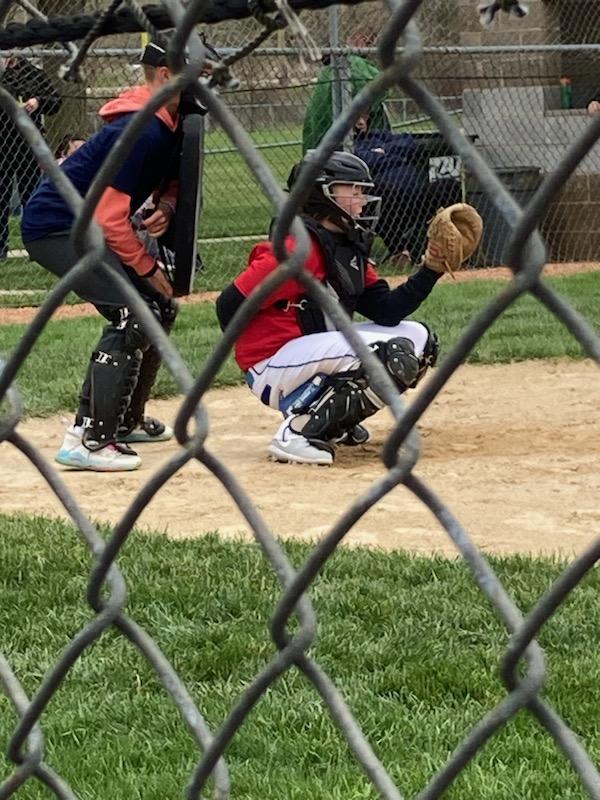 While some organizations prioritize winning at all costs, Kennedy cares more about giving players the opportunity to improve.
"The way baseball has developed, there's a lot of [competitive] baseball going on," Ross said. "A lot of players are doing that. You have to grow and adapt to what's going on in baseball, so I think our league is a chance to develop."
To provide an example of this mindset, Ross recalled an instance when he was coaching 10-year-olds. A player who had never pitched before was on the mound for the first time, and he loaded the bases by accidentally hitting each of the first three batters he faced. Ross called a timeout and told the player to focus on the fundamentals he had been taught. Then, as Ross puts it, he struck out the next three batters he faced.
"You love to see kids learn about the game and just enjoy baseball when they're out there." Ross said.
A challenge that the league has faced in recent years is the COVID-19 pandemic. The league coordinated with other youth athletic organizations and had biweekly meetings with county representatives to make sure it was complying with regulations. Because of these elaborate measures, the league did not have to shut down at all during 2020.
Despite the league's best efforts, there were still noticeable changes during the pandemic, such as the removal of umpires and concessions. Because of the changes in the schedule and games, Gingher said the league gave parents financial options for the impacted year, including refunds and credits.
"It was a different looking season, for sure," Gingher said. "But the kids were able to get out and do something during that 2020 summer. There was no competition during that summer, so we had to get creative."
While Kennedy Little League has adapted to a changing community, it has held onto its core purpose — teaching young people the fundamentals of baseball.
That sentiment has been part of the league for as long as Gingher can remember, and he hopes it will remain for years to come.
"Baseball is a wonderful sport," Gingher said. "My favorite part is seeing everyone enjoying themselves out there, and knowing that has been going on for over 40 years. It hasn't changed since I was a kid."