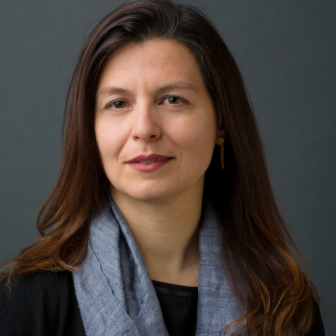 In early January, REAP Food Group welcomed a new executive director, focused on engaging citizens of Madison to work on farm to school programming and local, sustainable produce.
Helen Sarakinos, the executive director of REAP, joined the team after working with the River Alliance of Wisconsin for many years. Most recently, she was the policy director, striving to keep people engaged in decision making.
Sarakinos said her former positions with the River Alliance of Wisconsin taught her how to work on issues impacting people, but at REAP, instead of focusing statewide, she can now work in her own community.
"If we want to see the change we are trying to make in how our relationship is with food, it's about engaging people," Sarakinos said.
Hannah Wente, the communications director at REAP, said this year they plan to work even more on a program which brought healthy, farm-fresh food to families and kids over the summer.
The need for fresh food does not end at the end of a school year, according to Sarakinos. This year, Wente said REAP plans to get the work out more and expand the locations available.
In Madison specifically, Sarakinos said there is a lot going on in terms of sustainable agriculture and REAP works to connect all of the different entities like local chefs, schools and farmers.
"In order for all of those things to translate to a sustainable food culture … you need somebody who's going to make those connections easy and permanent," Sarakinos said.
Before working with REAP, Sarakinos said she had been a long time supporter of the organization.As the executive director, Sarakinos said she hopes to work more on engaging individuals directly. She said the organization also plans to continue the work they are doing with schools and the district.
REAP's job is to engage the public and create a permanent structure in cities like Madison with local farm produce, according to Sarakinos.
"Even if local food is a hot trend in right now Madison, even if that trend in the public eye disappears, what's left behind is a permanent structure," Sarakinos said.