The debate continues over the renewal of a contract between Madison Metropolitan School District and the Madison Police Department, which places police in schools.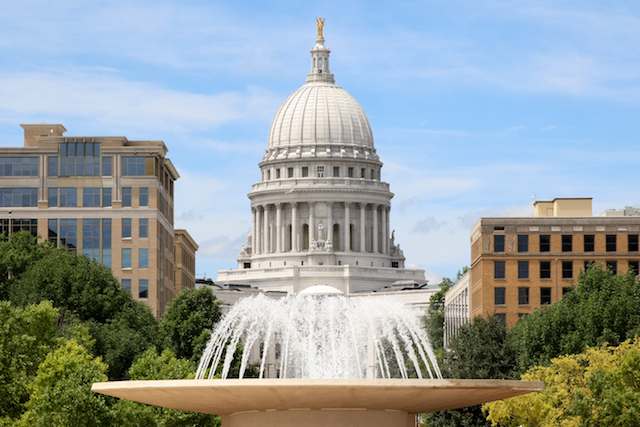 Proponents tend to argue that placing police in schools, known as Educational Resources Officers, make schools safer and allow officers to develop relationships with students, while opponents emphasize disproportionate negative outcomes of police presence on black and brown students.
A recent Madison Commons article explored the debate in detail.
Last week, Madison's Police Chief Mike Koval wrote a blog post that challenged the validity of the "school-to-prison pipeline," a concept which is often invoked by those concerned about the impact of police presence in schools on minority students.
Koval's blog post listed statistical data which supported his perspective. These included the relatively small number of citations and arrests made by officers acting in isolation in schools and the fact that all students ages 16 and under who received juvenile municipal citations in 2018 were offered restorative justice diversions away from court.
Nevertheless, the report Koval cited in his blog post shows that of students arrested in schools, a disproportionately high number are black, although the black-white arrest gap has been closing for the past few years.
Koval's blog post was his second on the subject since the Madison School Board voted in mid-December to renew the district's contract with the Madison Police Department. The renewal is contingent upon the adoption of a series of recommended changes to the contract proposed by an ad-hoc committee.
The committee has spent nearly two years evaluating the Educational Resource Officer program, but some of the conclusions the group reached in December upset Chief Koval. In his earlier post, Koval expressed his deep frustration with one of the recommendations in particular, which if incorporated into the contract would allow the school district to remove EROs at its own discretion.
Whether this recommendation will be incorporated—and whether the contract will be renewed—has yet to be determined.