After decades of pushing and waiting, indigenous people have scored at least a partial victory:  the second Monday in October, still federally recognized as Columbus Day, is now Indigenous Peoples Day in Wisconsin and 11 other states, as well as the District of Columbia. Wisconsin Governor Tony Evers issued an executive order declaring the day last week. Wisconsin is home to 11 federally recognized indigenous nations
Since 1989, national indigenous advocacy groups have been pushing for this alteration, in hopes of repositioning the idea of what it means to be American. Many cities have previously recognized the day, including Madison.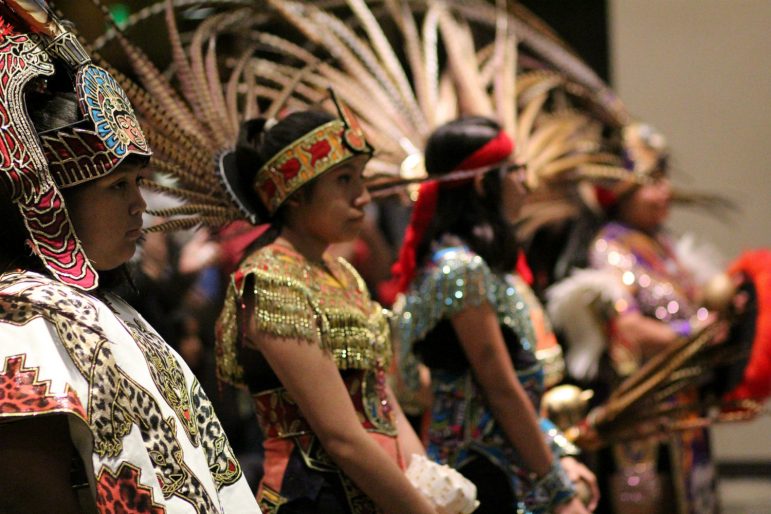 Observances took place across Madison on Monday, including a small powwow at Dejope Residence Hall on the UW campus. The organization leading the event, Wunk Sheek, aims to connect indigenous students with one another and foster positive dialogue surrounding their identity. 
The emcee of the event, Dylan Bizhikiins Jennings of the Bad River Band of Lake Superior Chippewa, acknowledged why the formal recognition of the holiday is so impactful. 
"It's a paradigm shift for a lot of people in acknowledging that our indigenous communities have always been here," said Jennings. "For us, it's about physically acknowledging this day in a much more substantial way that acknowledges not only the trauma, but also the resiliency of our communities." 
The powwow welcomed folks of all ethnicities and backgrounds in honoring native traditions and culture. 
Thundering drums and harmonious vocals filled the Lake Mendota Room as various song and dance groups offered celebratory performances. Spuds flew across the floor as first-timers tried their hand (and head) at the potato dance, in which two people hold a potato between their foreheads while moving in a large circle. A feast lined the walls as natives and non-natives came together for an evening of respect and commemoration — rather than one glamorizing colonization and indigenous erasure in the United States.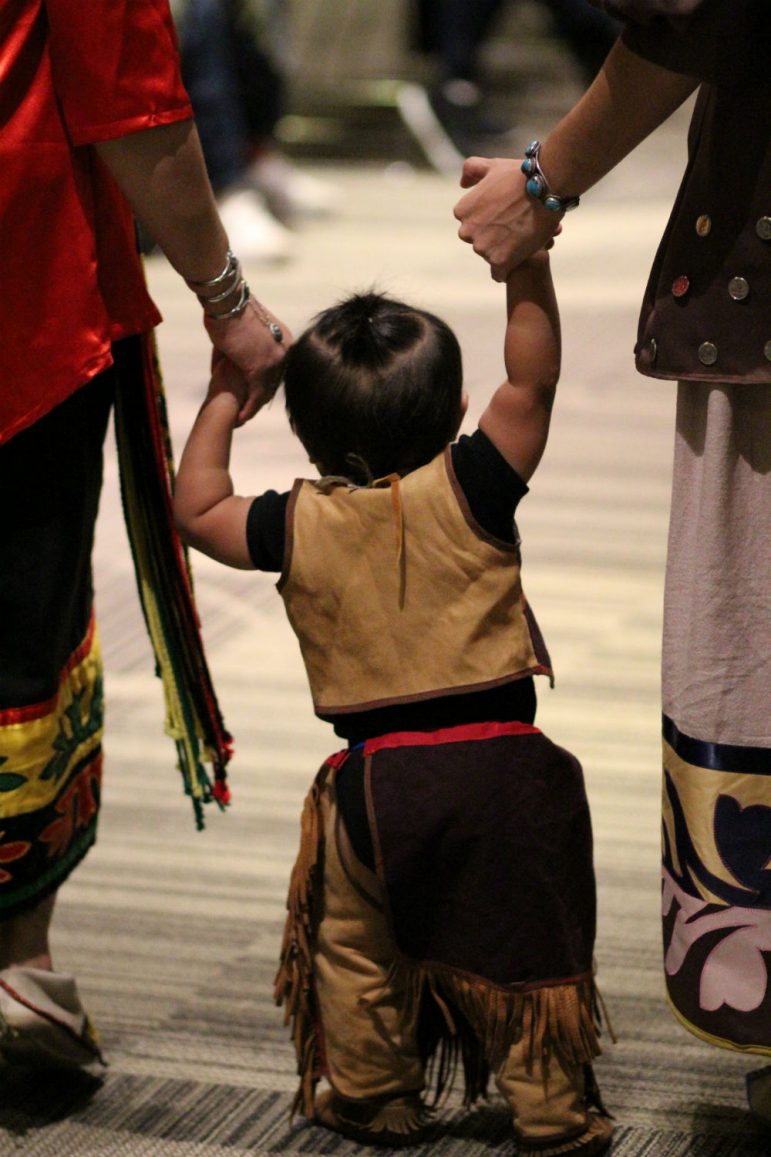 Other celebrations across town included community picnics, poetry readings by Iroquois author Louis V. Clark III, statements from Madison's first Native American alder, Arvina Martin, and more. Sauk County even stretched out the celebration a bit — with a corresponding Day of Restoration, Day of Celebration, and Day of Commemoration with Ho-Chunk basket demonstrations, mural painting, and a flag ceremony. 
Folks like Jennings highlight the importance of attending such events, especially among non-native folks, as education and mutual experiences are valuable in recognizing America's violent past, while still honoring our indigenous population. 
"We're very lucky to come from a state with really rich diversity, as far as tribal communities go," said Jennings. "So reaching out to our tribal communities and coming to these public events to learn, to engage, and also to share is one of the best ways to participate in Indigenous Peoples' Day."