Ald. Samba Baldeh is gathering citizen input to help shape what will be known as the Imagination Center in the Northeast side of Madison.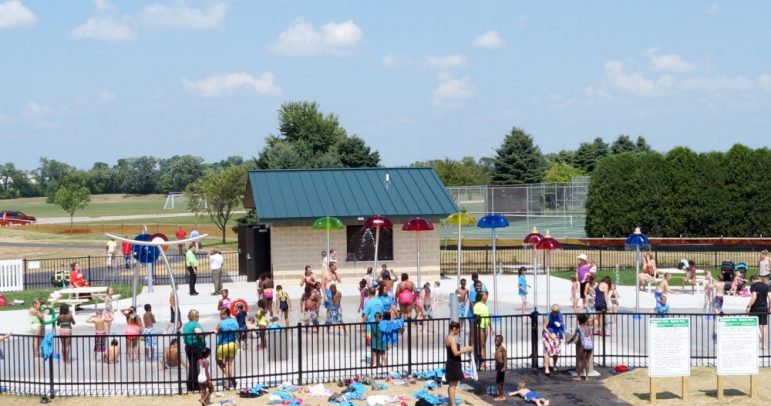 "The City is growing very very fast so it really was overdue for us to have a library in this area. It's important that we have resources for after school programing that can cater the possibility of people of color who sometimes struggle after school to have a personal place to go," Baldeh said.
The Imagination Center has been a year in planning, receiving a budget of $500,000 last year for outreach to gather information on what citizens want to see in it. The $15 million project is a concept that will have a library, but resident's feedback will largely help determine other parts that may be added to the center, Baldeh said.
The new library will be housed at Reindahl Park. Baldeh has been working with Madison's Park Department and libraries to plan for the construction and design of the center. The library is in its outreach stages and is now in the process of hiring a community outreach staff. This staff will work with a planning committee that will include two residents from District 17.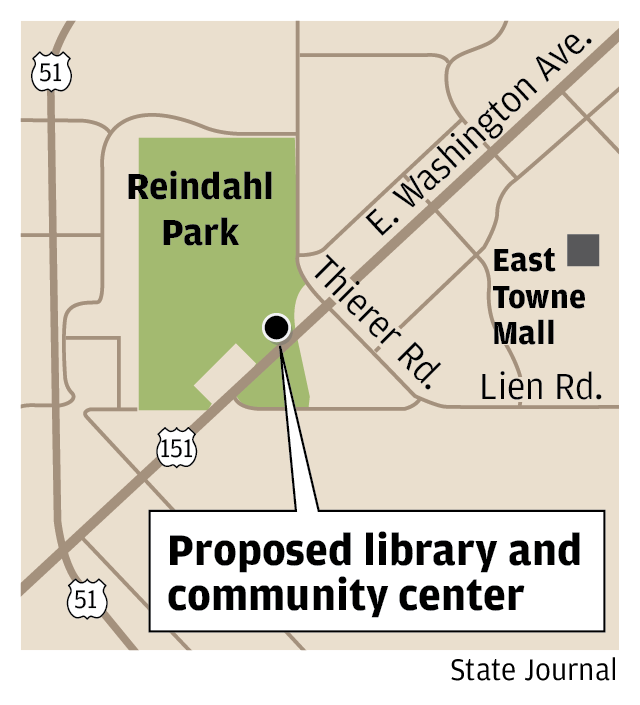 Baldeh is also planning on hosting a neighborhood meeting to gather feedback on the idea of the center, after initial outreach is done. He has been updating his blog on the progression of the project and posted a poll earlier this month for residents to discuss and submit their ideas for the future of the Imagination Center. The poll has since gotten two responses.
The idea of the Imagination Center was inspired by Imagine Madison, a city-wide listening campaign dedicated to gathering community perspectives on how to improve Madison in areas such as housing, transportation, equity and health. The name of the center emphasizes it's focus on community, what they want it to look like and what it should be, Baldeh added.
One of the primary purposes of the library is to provide public space for the community and programming for the youth in the Northeast side, specifically for Sandburg Elementary. The school doesn't have convenient access to a nearby library; the nearest one is in Lakeview, which is an 11 minute drive from the elementary school.
Among the possibility for the space Baldeh said is a 311 center and health services to combat drug issues and provide more culturally specific resources for the Northeast Madison residents. These parts are not set in stone yet.
"We have a lot of opioid crisis, people overdosing and dying shown in a report last month. So I think having a [health] outpost will be helpful," Baldeh said.
The 311 center will act as a community service hotline for Dane County, reducing cold calling for the 911 service line and providing more immediate services in the area.
Baldeh also hopes to have some sort of local government housed at the Imagination Center. Creating public space for discussion and input in the district has been one of Baldeh's top priorities since becoming alder.
Baldeh, however, recognizes there may be bumps in planning for the center. Last year Mayor Paul Soglin played an influential role of planning for the center and carving funding from Madison's budget for its construction, but since Soglin is not running for mayor again this year things may change.
"So you know just because of that I can't guarantee 100 percent the next mayor will follow on that committee, it's going to be a new government," Baldeh said. "I'm hopeful, very optimistic there's nothing that will be drilled [out], but again I also have to recognize the fact that we're going to have change and that could mean they really have strict priorities."
This center will have enormous impact for not only residents in District 17, but also the whole city, Baldeh said.
"Creating public space is always good but it relieves people of color who cannot sometimes be used for the service or access to the younger because they can't afford it. So I think it will not only be useful for the North East side but city-wide," Baldeh said.
So far, citizens are excited about the Imagination Center, according to Baldeh. There was a neighborhood meeting last week where many people showed up in support of the center, what it means for the community and what it will bring.
The construction of the Imagination Center is projected to start in 2020. Baldeh is optimistic for the library and will continue to collaborate with city officials and residents to bring what's missing to the city's Northeast side.