When he arrived in Madison in 1999, Omar López did not know English. He had never seen snow before.
But he did know one thing definitively, he could not find a cup of coffee in Madison that would compare to what he knew in his native Colombia.
López opened Café Social in August 2016 with his partner Douglas Swenson. Enter the shop, you are greeted by the sweet aroma of freshly brewed Colombian coffee. Almost every day, López, 50, prepares his coffee shop for the day, then mans the counter.
"I love it here," López said. "We got a lot of support from the community around here."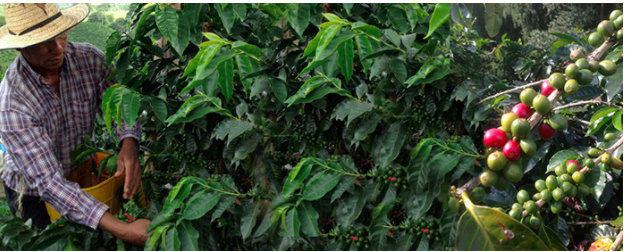 López began importing coffee from Colombia almost a decade ago because he didn't like the coffee in Madison.
"I couldn't drink coffee here," López said. "I tried many coffees and I bought coffee online and I just can't believe the coffee people are drinking here."
He describes Colombian coffee as rich, while coffee in Madison is bitter and acidic.
López grew up in Armenia, Quindío, Colombia. Armenia is part of the "coffee triangle" in Colombia that consists of a rural area made up of three regions - Caldas, Quindío and Risaralda. It is famous for growing and producing the majority of Colombian coffee, which is considered by many the best coffee in the world.
His sister had bought a coffee farm there  in the mid-1990s. and López asked her to send him coffee. It was the only coffee he would drink.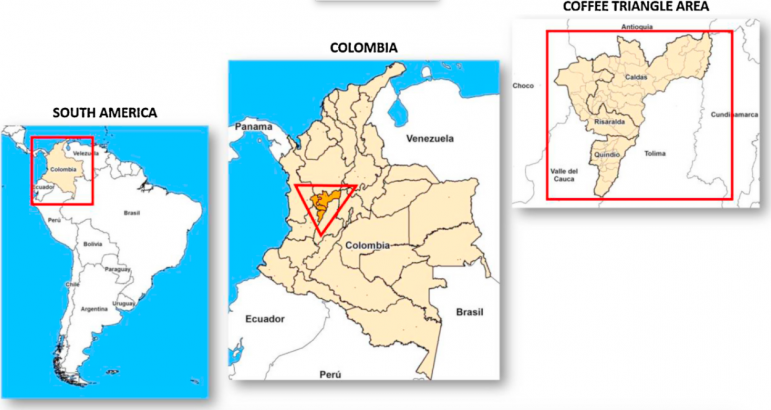 Neither López nor his sister started out in the coffee business. Both trained and worked as civil engineers, just like their brothers.
"Some families are all doctors. Well, all my family are civil engineers," said López.
Initially, López enjoyed being a civil engineer, but he disliked the emphasis his colleagues placed on money and the long hours. He worked 12-hour days, six day weeks. After seven years in the profession, he was ready for change.
"People say every six or seven years you want to do something different. Even in your house, you want to paint a wall or do something," López said. "And that is true. In six years I was tired and I wanted to do something different."
López moved to the U.S. in 1999 and didn't speak a word of English. He studied at Wesli Second Language School in Madison for two years and then spent two semesters at the Madison Second Language School.
After reaching a sufficient level in English, López started an MBA program with a focus in finance at Edgewood College. Once he completed his masters, López became a realtor with First Webber, a Madison-based real estate company, and also helped with taxes in the Latino community.
In December, 2004, López met his future partner in both life and business, Douglas Swenson,  at Laredo's Mexican Restaurante. Swenson, who has a short buzz cut and bright blue eyes, has a background is in musical theatre. Since theatre was never enough to pay the bills, he took side jobs, such as managing a restaurant in New York City.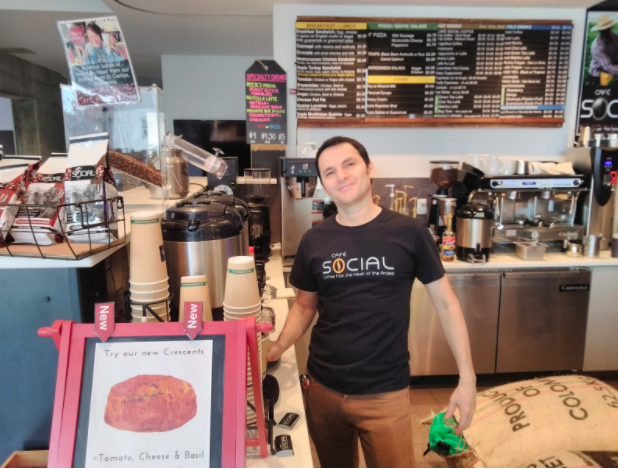 After being living together for years, López and Swenson got into the coffee business together  when they started importing coffee from López's sister's farm in late 2010. After a month of debating, they settled on Café Social as the name of the business because it has the same meaning in English and Spanish.
López and Swenson used the quality of the coffee to get their foot in the door. In a meeting with their Madison-based distribution company,  López recalled the representative saying, "It's the best coffee I've ever tried."
With the help of the distribution company, they met with  Woodman's in Janesville. Initially, the Woodman's representative was not excited about their product, but after a cup of coffee, the representative  wanted it for all Woodman's supermarkets.
With their coffee sold at 20 supermarkets, López finally left real estate, which he was losing his passion for.
One day in July 2016, Swenson found Uncommon Madison, now called Lark at Kohl – a new residential building with a "gorgeous little lobby." Swenson remembers thinking immediately, "That looks like a coffee shop."
He stopped in to talk  with the building's management who were  looking to lease out part of the lobby.
López and Swenson do not have plans for another location but do plan to join the Madison Public Market when it opens.