By Youth For Youth, a collaborative project of United Way, Dane County Youth Commission and City of Madison Community Development Division has awarded $30,500 to 20 local youth programs and projects, which are expected to reach more than 4,145 youths and their families in the Madison area.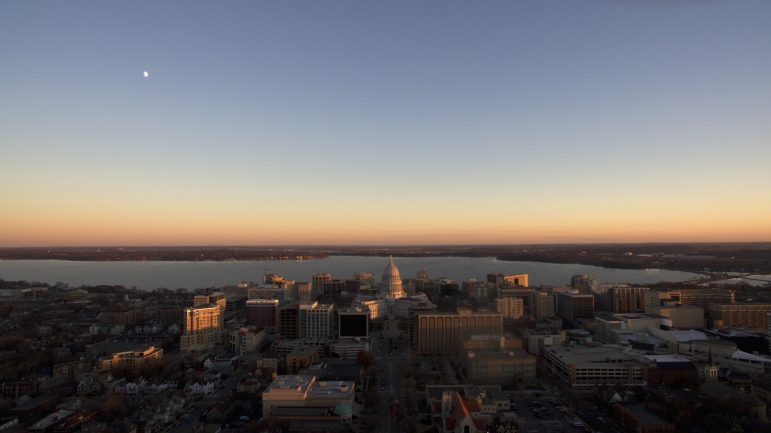 By Youth For Youth is a volunteer committee comprised of Dane County high school students that make investment decisions for youth-led programs. BYFY gives youths the opportunity to identify needs and issues and direct funding to them. The donations for the funding of BYFY came from Brittingham Fund, Inc. of the Madison Peace Project, City of Madison, Dane County Youth Commission, Holly Cremer Berkenstadt of the Cremer Foundation, and United Way of Dane County.
The funding priorities of BYFY are focused on activities promoting racial equality, education, before and after school programs, violence and abuse prevention, youth transitions from high school to employment, food security and homelessness, mental health and addition, & LGBTQ+ awareness and gender issues.
"By Youth for Youth gives the next generation of community leaders an opportunity to make real impact at a young age," said Renee Moe, President & CEO of United Way of Dane County in a press release. "These inspiring teens are learning how to collaborate, communicate effectively and accelerate results, all in order to help more people and change more lives. We are proud to convene Dane County's up and coming thought leaders."
The funding highlights include:
Goodman Community Center - Summer Fun Backpacks for Homeless Youth

: $3,000 will provide 70 backpacks and care items for homeless youth to use as they move into new homes.

[Re] Generacion - in Lak'ech Conference: Movimiento Jaranero

: $1,750 to host a conference to community organizing through musical events. The students hosting the conference will be trained through a series of facilitated workshops.

Verona Area High School Food Pantry - VAHSaid

: $2,541.75 will go to starting a food pantry at Verona Area High School for students to visit after school.  
United Way of Dane County fights for the education, financial stability, and health of everyone in Dane County. They aim to bring the voices of Dane County together to "find common ground, develop a strategic architecture for change, and make measurable progress, while engaging organizations and individuals with the opportunity to give, advocate and volunteer to change lives in Dane County."