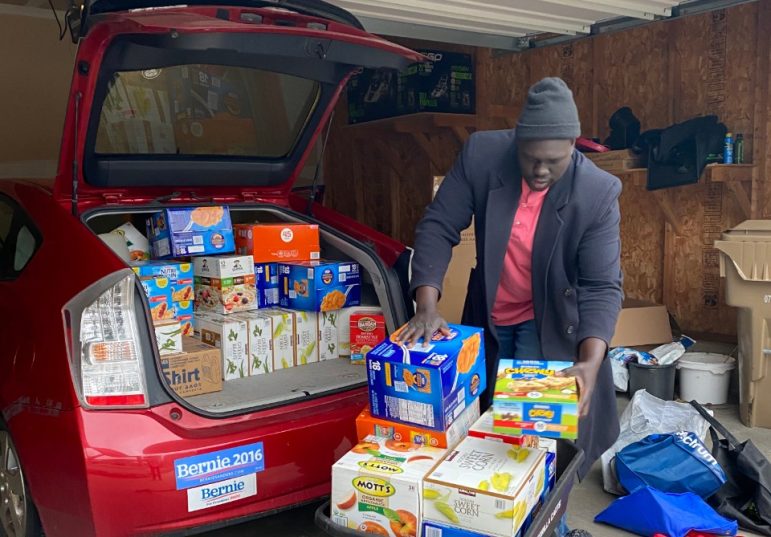 |
In an effort to help vulnerable families transition through sudden cancellations, Madison Church has been buying, packing and delivering COVID-19 "kits" to residents on the West Side of Madison.
The founder and lead pastor of the church, Stephen Feith, said the idea came to him Sunday night when he learned that schools were going to be canceled sooner than originally planned.

Gov. Tony Evers today directed Department of Health Services (DHS) Secretary-designee Andrea Palm to issue an agency order mandating the statewide closure of all K-12 schools, public and private, as part of the state's efforts to respond to and contain the spread of COVID-19 in Wisconsin, according to a press release.

Every year on March 8, millions of people around the world celebrate women on International Women's Day, a day dedicated to the celebration of women's achievements as well as a call to action for gender equality. The first International Women's Day was celebrated well over a century ago in 1911, and the day is now celebrated by countries all over the world. In Madison, the non-profit AFRICaide has hosted an International Women's Day celebration for the past seven years, and this year's theme was Each4Equal. The event was cohosted by 4W (Women & Wellbeing in Wisconsin & the World), an initiative focused on making life better for women, and it took place on Sat. March 7 at Gordon Commons in Downtown Madison.

Community interest and engagement in Hoyt Park has been integral to the park's restoration and upkeep. The City of Madison gained property rights to the park in 1890, and at the time, the 24 acres of land was stone quarry, according to the City of Madison Parks Division's website. Operations in the stone quarry ended in 1933, and the park began to be developed during the Great Depression when programs like the Works Progress Administration and Civil Works Administration employed workers to improve different areas of the land. 
More Headlines