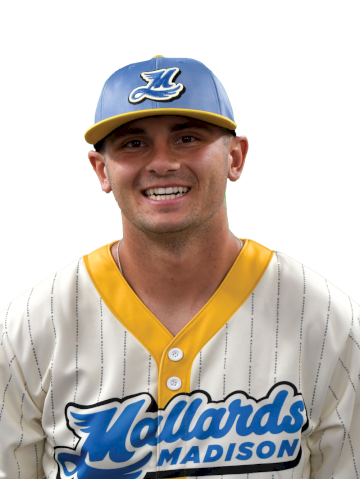 |
The Madison Mallards' hungry offense overcame their fragile defense in a 11-7 clubbing of the Wisconsin Rapids Rafters Thursday night at Warner Park.
"I think if we just continue to do that…I think we're going to make a real big run here for playoffs, so stay tuned," Mallards first baseman Tyler Dean said of the win. 

A gritty mix of manufactured offense and timely hits fueled the Madison Mallards in a back-andΠ-forth 5-4 victory Sunday afternoon at Warner Park that earned them a two-game series split against the Wisconsin Woodchucks. 
"The Woodchucks put up a good fight. They always do. It's always gonna be a good baseball game when we're playing them," Mallards shortstop Michael Fuhrman said.
Forward Madison FC's late collapse forced a 1-1 draw with Fort Lauderdale CF Saturday night at Breese Stevens Field that dropped the team further out of playoff contention.
"[It was] heartbreaking to get beaten the last minute,"  Flamingos head coach Carl Craig said of the failure that saw the team slip from seventh to eighth in the USL1 standings
The Madison Mallards' hopes of a late comeback were crushed in a bitter 5-4 defeat Friday night at Warner Park, resulting in a two-game series split against the Kalamazoo Growlers. 
"Man, you never want to lose a ball game like that," Mallards pitching coach Leon Davidson said after his team's three-game winning streak was snapped.
More Headlines