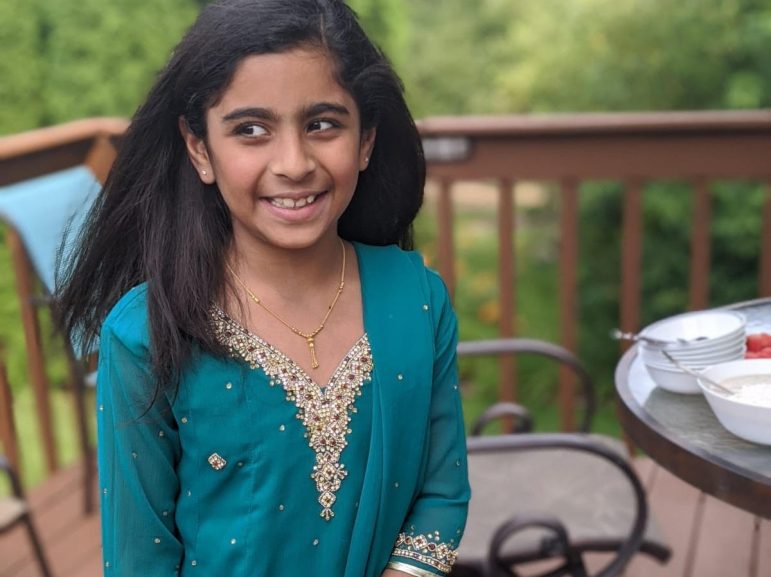 |
From our news partner, Madison365:
Dressed in colorful traditional attire, 9-year-old Norah Baloch was constantly looking at her hands, decorated with Henna, on the back porch of her house on the west side of Madison. However, she was apparently not happy with the way she was celebrating Eid, one of the most important festivals of the Islamic calendar. "I can't invite my friends or visit them. Last Eid was better than this one," Norah said.

A virtual reception hosted by local Black leaders to welcome Carlton Jenkins as the new superintendent of Madison schools was filled with overwhelming excitement and deep sense of hope, as Jenkins said his move to Madison to address educational disparities is his contribution to the movement inspired by the death of George Floyd. The reception was hosted by a number of prominent African American groups in the Madison community, all of whom played a part in advocating for Dr. Jenkin's hire. The Black Leadership Council, Urban League of Greater Madison, Omega Psi Phi Gamma Gamma Gamma Chapter, the African-American Council of Churches, Blacks for Political and Social Action of Dane County and Sherman Church all had their leaders and group members attend the reception, many of whom spoke to greet Dr. Jenkins and his family and welcome them into the Madison community.

Earlier this summer, a number of current and former Badger student-athletes shared their desire to alter the color of the university's "Crest W" on their athletic uniforms to display solidarity with Black students and other underrepresented groups on campus.
The "W" in the crest is usually white, but will be changed to black on Badger athletics uniforms for the 2020 season. UW Athletics officials worked with student-athletes to also include a black Motion W that will also have a presence on select athletic apparel.

Lilada Gee said she wants the images of young Black girls in lawns across Madison, across Dane County and across the world. 
"My main message is defending Black girlhood -- and to make sure that we are having the critical conversation about defending Black girls and helping Black women to heal and how that all plays into the wellbeing of our Black community and as a community as a whole," said Gee, who is the founder of the nonprofit Defending Black Girlhood. 
More Headlines