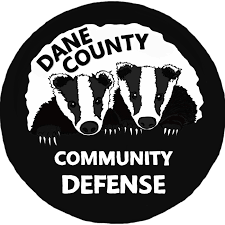 |
Dane County Community Defense (DCCD) is relying on individuals to meet the needs of the community during the COVID-19 pandemic. 
"We depend on community funding to sustain ourselves," DCDC member CV Vitolo said. "It is a collective. Most of the people involved need help of some kind too." 
The DCCD was birthed out of the Madison General Defense Committee, which has served in the city for several years.  COVID specific relief started on March 12 to provide direct aid to those struggling financially. The collective is 100% volunteer-run, with as many as 400 volunteers pitching in throughout this crisis, Vitolo said.

Each Friday at 5 p.m., Emida Roller has been hopping on Facebook Live to highlight the creativity bursting out the doors of Dane Arts Mural Arts (DAMA) on Madison's southeast side. As the COVID-19 pandemic has complicated things for artists and creators across the globe, DAMA has reacted by setting up a virtual gallery on their website to encourage folks to support their artisans and outreach programming. 

While many folks have been finding solace in Netflix or social media during social distancing periods, book-lovers like Tracy Herold are swapping screens for spines. During her last five years as Director of the Dane County Library Service, Herold has been expanding free and equitable access to library services across the county. 

A new emergency initiative provides fresh, healthy, locally grown food to Latino and Indigenous residents and families hard-hit by job loss and food insecurity. 
More Headlines