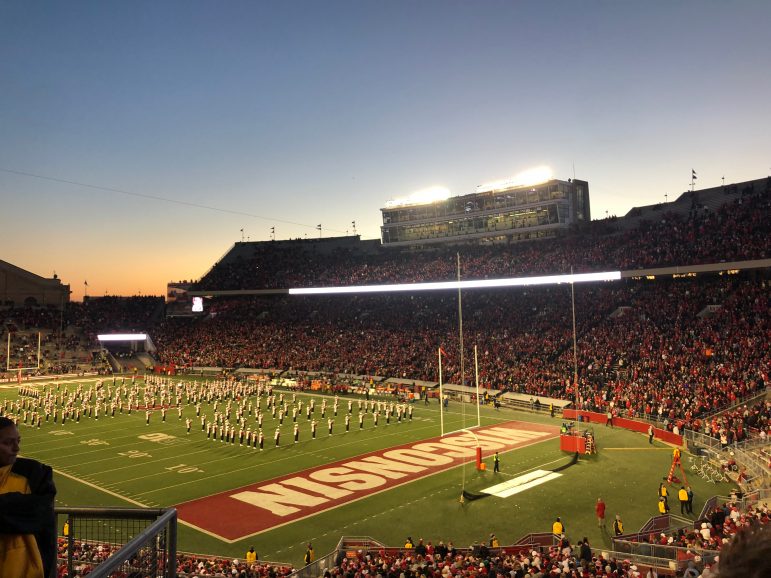 |
At the University of Wisconsin-Madison, football Saturdays usually mean large crowds, packed bars, and a football stadium full of thousands of fans. But this year will be markedly different. Courtney Degen spoke to public health authorities, neighborhood leaders & a bar owner about what Badger football looks like in the pandemic era.

Small business owners have seen a slow but steady flow of customers since Dane County loosened restrictions in early June in the midst of the coronavirus pandemic -- and some have been able to adapt, while others haven't.
With modified options such as operating under reduced hours, offering curbside pickups and focusing on take-out, small business owners on Monroe Street have responded to a changing economic environment making efforts to balance out public health protocols and their footing in the business. 

"It took 172 years to have a Black woman serving in this place in history and so I don't take that for granted," Nia Trammell said. Trammell is the first Black woman to serve as a judge outside of Milwaukee County in Wisconsin.

In the wake of the COVID-19 public health crisis, a new Madison-based nonprofit startup is working to bridge the widening achievement gap due to the current global pandemic. On September 14, Pandemic Learning Tutors service,  launched its tutoring service and has already begun recruiting and working with students in Dane county.
More Headlines