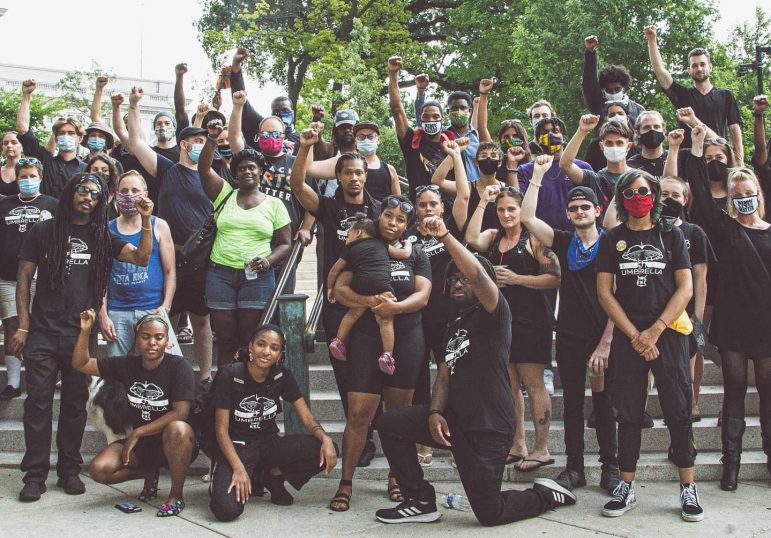 |
Black Umbrella Global, a local organization centered around activism, is geared toward supporting the Black community throughout the Madison area. Amid the 2020 Black Lives Matter protest, Black Umbrella surfaced as a resource and network for community members to be supported in various areas of the city. Black Umbrella acts as a safety net for Black people throughout the Madison area who seek out equality and liberation.
Rodney Alexander and Shy Smith, two of the founding members of Black Umbrella, spoke to the organization's mission and goals for the Madison community in addition to the progress the organization has currently made in the community since the summer of 2020. While their transitional housing project, community outreach, and distribution of food and educational resources are major aspects of Black Umbrella's mission, activism is the core value of the organization.

Madison Mallards starting pitcher Andrew Neu saved his squad from a four game sweep Tuesday night at Warner Park after squashing the Fond du Lac Dock Spiders in a 5-0 shutout.
Neu said his catcher Drake Baldwin played a major role in his success. "[He] calls a hell of a game back there. I love throwing to him," Neu said.
Forward Madison FC's offensive struggles continued Saturday night in a 2-0 home defeat to the New England Revolution II at Breese Stevens Field.
The Flamingos have scored 1 goal in their last three contests, which led head coach Carl Craig to say the team lacks poise. "It comes down to composure in the penalty area," Craig said. "We created so many chances today. Maybe we scared ourselves."
Forward Madison FC had all the right ingredients to serve Revolution II their fifth loss of the season.

  The Madison Mallards' erratic pitching drowned out center fielder Cam Cratic's five hit and four RBI night in a 10-9 home loss against the Wisconsin Rapids Rafters Wednesday night at Warner Park. 
More Headlines