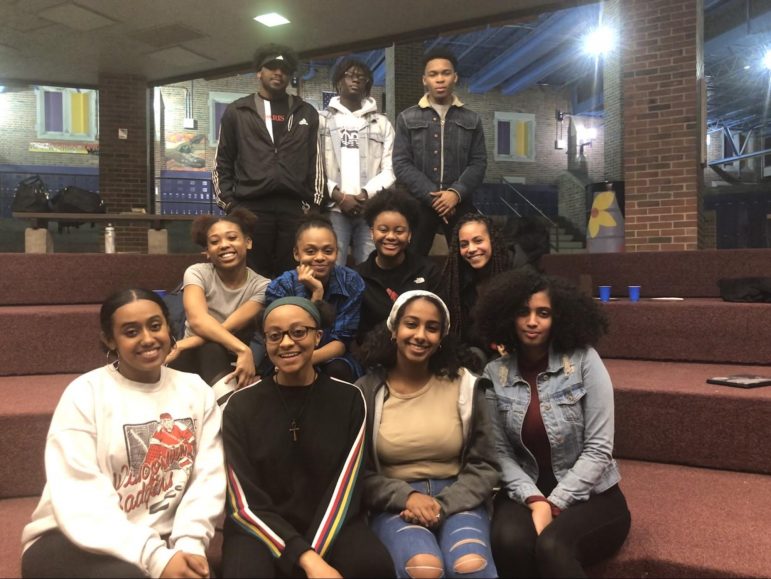 |
Eleven passionate Black MMSD students gathered on Tuesday night at East High School to continue planning for the launch of a city-wide Black Student Union (BSU). 
Two high school seniors have taken the lead on organizing a coalition of BSUs at the city's four high schools.

Tensions were high at Sennett Middle School Thursday as experts from the Madison Water Utility and Public Health department gave a presentation and answered questions regarding recent concerns over polyfluoroalkyl substances (PFAS) contamination in local surface water.  

Most City of Madison officials have billed the city's upcoming Bus Rapid Transit (BRT) system as an important method to increase city-wide sustainability. However, variables such as ridership, implementation, and cohesiveness with other city systems have the potential to create negative environmental externalities if the project is not executed properly. "As long as this project is done responsibly and in line with current environmental protections, I think we can be confident [that Bus Rapid Transit] will be an added benefit to the Madison area," said Jonathan Drewsen, communications director for Clean Wisconsin, the state's oldest and largest environmental advocacy organization.

The smell of rubber filled the Prairie Elementary gymnasium as Tyler Engel and the rest of the Wisconsin Warriors powerchair soccer team geared up for their upcoming mid-January tournament. They spin and slam into balls (and occasionally, each other) while running plays, practicing drills and naturally, talking a bit of trash. 
After one practice it's clear the Warriors are a small but mighty team, but the word family may better describe the dynamic. Made up of players ranging from age six to 32, the Warriors are all bound by their love for the game — and one another. 
More Headlines