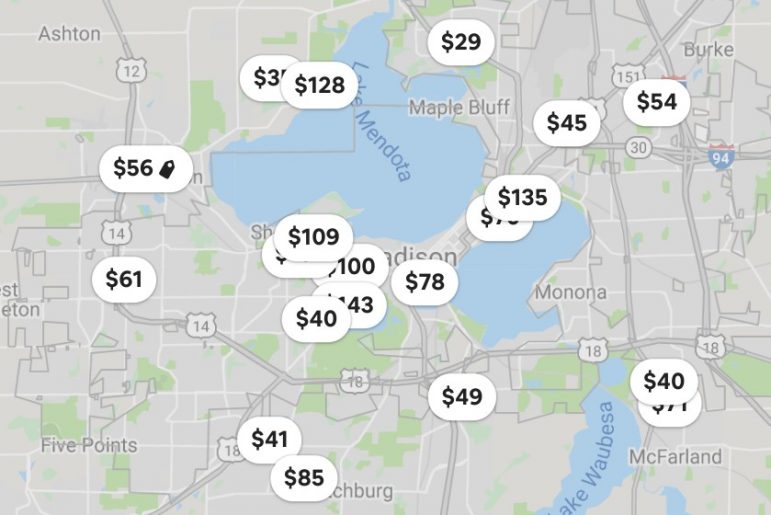 |
City officials and local AirBNB operators are struggling to find common ground amid recently proposed revisions to Madison's Tourist Rooming House ordinance. The proposed revisions, sponsored by Alders Arvina Martin, Shiva Bidar, Patrick Heck and Marsha Rummel, include increased permit costs and new documentation requirements for hosts. The proposal has stirred conversations within the past few weeks. Officials intend to crack down on illegally-operating rentals to protect legal operators and try to increase neighborhood safety, but over two dozen people registered in opposition to the proposed changes. 
In Wisconsin, rental of a whole or partial residence to visitors for less than a month is legally known as a Tourist Rooming House (TRH).

The Flock -- local pro soccer club Forward Madison FC's rabid fan group -- is launching a new supporter group with a focus on civic engagement. 
Pink Tape 608's leader, Amanda Hoadley, said the group will primarily focus on voter registration and education, and will hold educational and social events throughout the year. 

Eleven passionate Black MMSD students gathered on Tuesday night at East High School to continue planning for the launch of a city-wide Black Student Union (BSU). 
Two high school seniors have taken the lead on organizing a coalition of BSUs at the city's four high schools.

Tensions were high at Sennett Middle School Thursday as experts from the Madison Water Utility and Public Health department gave a presentation and answered questions regarding recent concerns over polyfluoroalkyl substances (PFAS) contamination in local surface water.  
More Headlines