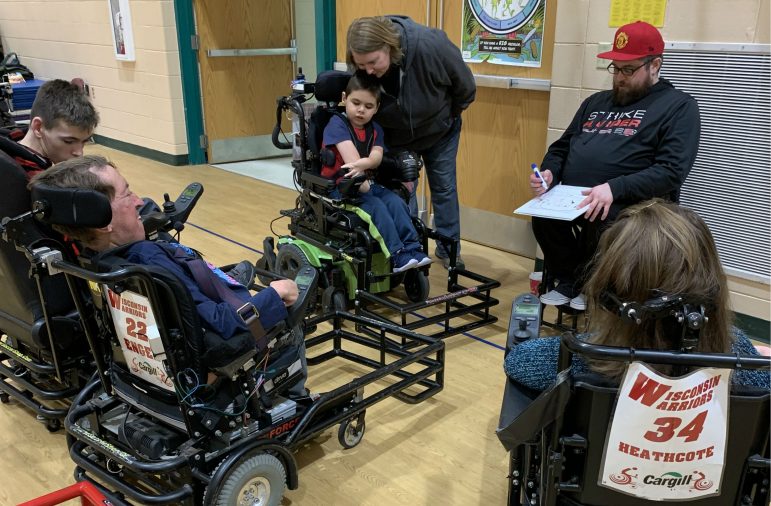 |
The smell of rubber filled the Prairie Elementary gymnasium as Tyler Engel and the rest of the Wisconsin Warriors powerchair soccer team geared up for their upcoming mid-January tournament. They spin and slam into balls (and occasionally, each other) while running plays, practicing drills and naturally, talking a bit of trash. 
After one practice it's clear the Warriors are a small but mighty team, but the word family may better describe the dynamic. Made up of players ranging from age six to 32, the Warriors are all bound by their love for the game — and one another. 

Tanya Raskin does not know her neighbors well. She's resided in the Allied-Dunn's Marsh neighborhood for the past five years. While she and her children remain, she watches countless neighbors constantly move in and out. 

As the Dream Bus approaches seven months of operating on a regular schedule in the city of Madison, it's become clear that the bookmobile makes access to the library less of an issue, but language barriers still hinder the Latinx population.

Javier Ayala immigrated to the U.S. from a Mexican border town at 14 years old. By the time he was 20, he had picked up street language and slang while traveling as a migrant worker. He was around 30 years old when he finally had the opportunity to formally learn English at Madison Area Technical College. 
More Headlines