The Madison Community Foundation is issuing its largest grant ever at $1.1 million to support the community schools initiative in the Madison Metropolitan School District.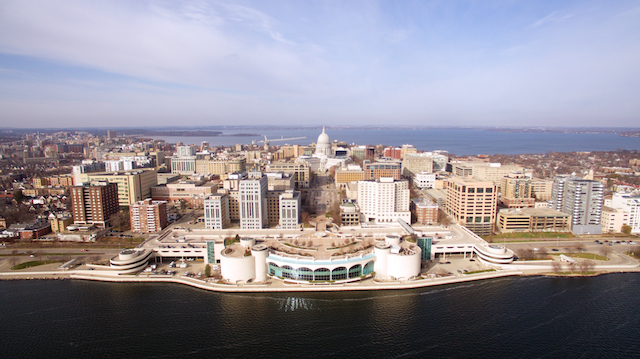 The Foundation for Madison's Public Schools will be matching the grant one-to-one through fundraising efforts and donations over the five-year grant period.
"We've been talking for decades about how to improve the schools, we've put a lot of funding directly in schools. What I think is different about this is that it's the whole community coming together...maybe we can really make a difference," said Tom Linfield, the Vice President of Community Impact with the Madison Community Foundation
Hawthorne Elementary and Lake View Elementary will both be designated as community schools for the 2018-19 school year,  joining Mendota Elementary and Leopold Elementary, which have been community schools since the 2016-2017 school year.
Hawthorne and Lake View were selected because of their dedication to family engagement, potential community partners, and support from parents, staff and the administration, explained Community Schools Manager Aronn Peterson in a written interview.
While the definition of a community school is still being developed, the core idea behind the initiative is turning a local school into a community hub, Hawthorne principal Beth Lehman said.
Ideally, community school programming will allow community members to access resources beyond the typical school hours. Local school buildings are familiar and would hopefully feel safe and secure for community members, Lehman said.
"[Around] 50 percent of our students' primary language at home isn't English. With the climate in this day and age in our country, the concerns around where are we safe, where can we go and not be afraid about anything… to know there is a place that is safe and provides a lot of resources where we can ask questions without fear of anything. A place where we are welcome," Lehman said.
Schools have resources that not only benefit students, but would also do a lot of good for a larger community. These resources include computer labs, cafeteria facilities, green space, auditoriums and gymnasiums, Linfield said.
"If we can let the community have some ownership and really be involved with those resources, then the schools are much more than a school," Linfield said, "You strengthen not only the school but the entire community."
Peterson emphasized the importance of the historical context of the relationship between schools and communities.
"Schools have long been disconnected from communities of color, as well as from the larger community in general. Schools have developed a reputation of not being inclusive in its decision-making processes, which has pushed many families away, and quieted the voices of those who have tried to make change," Peterson wrote.
The long-term goal of community schools centers on the idea that when the larger community does well, so do students. By supporting families and community members' basic needs and deepening the connection between schools and the community around them, the positive outcomes could include closing the learning gap, increasing academic performance, reducing negative classroom behaviors and increasing attendance, Peterson wrote.
In the short term, each community school will receive a full-time resource coordinator that will organize a committee made up of school administration and staff, parents and community partners, Peterson wrote.
Until more information is gathered about the schools' specific priorities and needs, most of the other immediate changes will be unclear. All schools are unique and will have different goals and plans, said Melinda Heinritz, the Executive Director of the Foundation for Madison's Public Schools.
While it takes years to fully see the impact community schools set in motion, there has already been a decreased number of behavior calls over the past year at Mendota Elementary, as well as an increase in overall satisfaction from students, parents and staff, Peterson wrote.