This Saturday, July 13, both bicycle fans and interested families are called by Fitchburg to the city's Agora Pavilion for the second annual Festival of Speed, a day of harsh competition followed by some family-friendly fun.
"With this being the Wisconsin state criterium championship, obviously it is something that happens once a year so it is very unique. If you are a big bicycle follower, this is right in your wheelhouse ... We also have the two national touring bands, Twin XL and New Politics, so it's an all-encompassing day," said event manager Lucas Molloy.
Criterium is a form of bicycle racing that takes several laps of a closed course.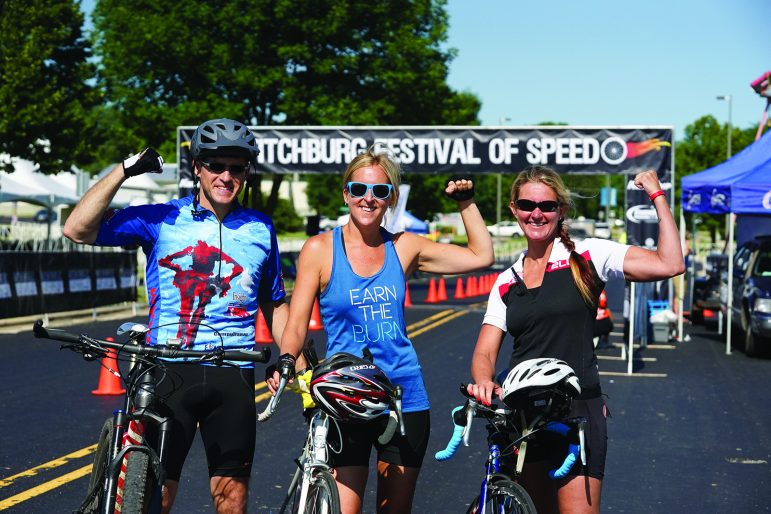 The festival will begin at 7:30 a.m. featuring first the races. Being a state-wide competition, the criterium brings some of the most experienced cyclists in Wisconsin. 
"These athletes are one-of-a-kind, and they are really good at what they do." Molloy said.
Last year, the event brought cyclists from four different countries and six different states, organizers said. This year, participants will be competing for prize money of up to $5,000.
Local cyclists can still register onsite for one of the 12 competitive divisions for fees that range from $15 - $40.
But this event isn't just for athletes. 
Throughout the event, inflatables, face paint, balloon artists and more festival amenities will be available for visiting families. Live music will begin at 4:30 PM and end with the headliners Twin XL and New Politics. Fireworks will bring the festival to a close at 10 pm.
"We are excited to host the event because it really resonates with us," said Fitchburg Chamber Visitor & Business Bureau Executive Director Angela Kinderman.