Soglin aims to hold on to position, Rhodes-Conway pushing for a change
We asked the candidates running to be Madison's mayor the same five questions to understand their vision for the future of Madison. The answers we received show differences in scope, detail, and logic for where the candidates think Madison is, and where the city is going.
Those questions were:
1.) How do you plan to address Madison's affordable housing and housing instability issues while meeting the city's growth needs?
2.) How does your campaign plan to protect and develop Madison's neighborhoods?
3.) How does your candidacy address racial justice in Madison to ensure equality and growth across all communities?
4.) Madison and its neighbors have obviously been hit hard by flooding and extreme weather over the past year. How does your campaign address climate change and sustainability?
5.) How does fiscal responsibility factor into your plans for Madison?
The side-by-side comparison below highlights the answers of Mayor Paul Soglin and his challenger, Satya Rhodes-Conway, on some of the hot-button issues the city is facing.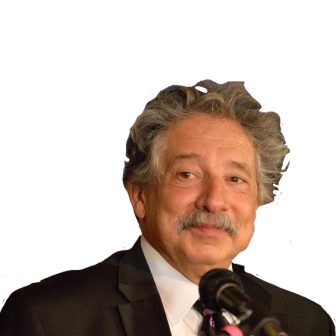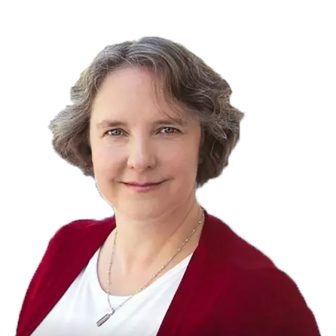 Paul Soglin
Paul Soglin is currently in his third stint as mayor of the City of Madison. He has served in the role since he was elected for a third time in 2011.
Satya Rhodes-Conway
Satya Rhodes-Conway is a former alder. She represented Madison's 12th district on Madison's Common Council for six years.
Affordable Housing
"I'm the only mayor, for decades, who has added to the affordable housing supply. We've had a lot of discussion in this community about housing and the homeless. There's only one candidate in this race who has done something about it. We have invested $25 million and set a goal of creating 1000 units of housing for homeless and low and moderate income families. We have surpassed that goal and are now setting new ones."
Affordable Housing
"The first thing we have to do is make sure that we are preserving as much affordable housing as possible while keeping it healthy and safe," Rhodes-Conway said. "Then we need to use a broader range of tools to create more affordable housing units and more housing units overall."
Rhodes-Conway wants to explore a range of options including housing cooperatives, land trusts, subsidizing lower-income housing, and "using the development process to spur the creation of more workforce housing."
Sustainability
"Madison was the first city in Wisconsin and the biggest city in the Midwest to make a community-wide 100 percent clean energy commitment. Madison also has the largest electric fleet in the State. We led America's cities in affirming our commitment to the Paris Climate Accord when the Trump administration reneged on it. Madison is initiating the next big step to address climate change with our initiative to invest millions to dramatically reduce emissions and deliver substantial savings over time. The initiative recommends actions including energy-efficient city buildings, city investments in solar power and electric buses to achieve 100 percent renewable energy and zero net carbon emissions by 2030."
Lastly, "We have increased the  Stormwater Utility's budget by $5.7 million for flood mitigation this year. The county must remove impediments downstream before lowering lake levels."
Sustainability
Rhodes-Conway wants to continue reducing emissions from City facilities and operations and extend those efforts to the rest of the city.
"It's government's job to make it easier for regular folks to do the right thing with respect to sustainability," Rhodes-Conway said. "We have to make it easier to take transit, … for folks to make their homes more energy-efficient and install or use renewable energy.
"And then the other half of it is that we need to be prepared for the impacts of climate change that are already coming."
For example, Rhodes-Conway wants to start managing stormwater where it falls by planting more vegetation and using pervious pavement that lets water seep into the ground instead of trying to funnel rainwater into Madison's lakes.
Racial Justice
"I am one of the few mayors in the country and the only candidate in this race who knows how to solve the problems of racial disparity and equity. Madison is a city that works and strives to be better, due in large part to my leadership and my ability to listen and learn from the people who know best: Madisonians. Here are some of the initiatives underway:
The Madison-area Out of School Time program;
Partnerships to deliver summer jobs for thousands of youth and support for United Way's HIRE program for adults who haven't graduated;
The Market Ready program is preparing minority entrepreneurs for the Madison Public Market;
The Healthy Retail Access initiative helped establish a grocery in the Allied Drive neighborhood  and there's new bus service to the isolated Owl Creek neighborhood; and
I have used innovation to create jobs, such as the use of tax incremental financing (TIF) to support Exact Science with requirements for training and employment.
African-American unemployment in Dane County has dropped from 25.2 percent 2011 to 6.7 percent in 2017, going from above state and national levels to below. African-American household median income."
We are making progress but we have more work to do.
Last week, Madison Common Council President Samba Baldeh, Council Vice-President Sheri Carter, and myself announced the creation of a new City initiative to expand opportunities for diverse entrepreneurs.  It will combine existing programs, add new ones, increase city funding by more than $1 million, and look for new partnerships from the private sector, including lenders."
Racial Justice
"One of the things that I really want to focus on as mayor is better and more culturally competent community engagement so that we are hearing from Madison's diverse communities," Rhodes-Conway said. "I also want to focus on economic development, particularly for communities of color," allowing people "to start and grow businesses.
"And the city also needs to focus on attracting and retaining, particularly, the Black middle class by making sure that we're providing more social and cultural opportunities."
Neighborhood Development
"Under my leadership we have added neighborhood centers in the Meadowood and Theresa Terrace neighborhoods; we are opening an employment center near Elver Park and we are moving to replace the Bridge-Lakepoint-Waunona neighborhood center on the South Side.
The future is a new model of collaboration among the city, the library system and Madison schools. We are exploring an "Imagination Center" that would combine library, parks and other resources at Reindahl Park on the Far East Side and another at Elver Park."
Neighborhood Development
"Madison's neighborhoods are a critical part of our identity as a city, and we need to make sure that we are making them available to folks at all levels of affordability," Rhodes-Conway said. "It also means that we need to focus on the creation of additional neighborhood business districts in places that don't have them so that all neighborhoods have access to the shopping and services that folks need."
Borrowing and Fiscal Responsibility
"When I returned to office, I stopped poor financial practices like using cash premiums from lenders, which is one-time money, to support the operating budget. I stood up for taxpayers and often had to disagree with the City Council to try to contain borrowing and keep property taxes in check. The council has continued to refuse to delay big-ticket items.  My opponent was part of the council that made some horrible decisions from 2007-2013.  Relations have improved with the Current council leadership. I can't do this alone. No Mayor can do this alone. The final decider is the City Council."
Borrowing and Fiscal Responsibility
Rhodes-Conway believes the city needs to manage property tax and borrowing levels responsibly.
"One thing that I really want to look at is whether or not commercial properties in Madison are paying their fair share," Rhodes-Conway said. "Because when they don't, the burden falls on us…. And we need to keep an eye on our borrowing because the more debt service we have, the less operating dollars we have to pay for the things that we want."