Single-parent households and people of color are under the greatest risk of being in poverty in Dane County, according to the 2018 State of Working Wisconsin report by the Center on Wisconsin Strategy (COWS).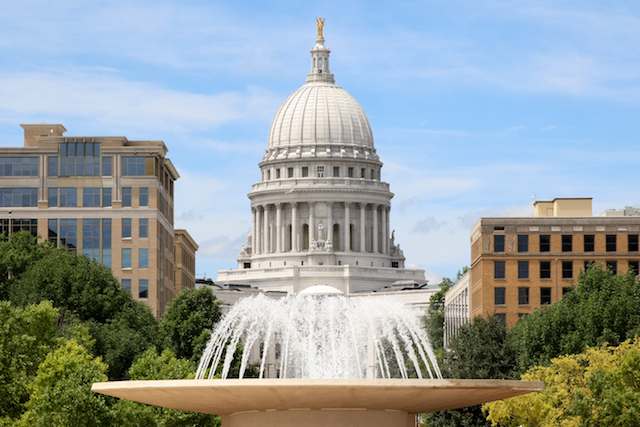 COWS is a national think-and-do tank that promotes "high road" solutions to social problems based around University of Wisconsin-Madison. The report states that wages have been nearly stagnant over the last 40 years and income today is lower than it was in 2000.
Poverty in Dane County doesn't mean that people aren't working. Unemployment is at 2 percent, according to the Bureau of Labor Statistics. This means that the people that are in poverty are working jobs, but are getting paid poverty-level wages.
"When you have a minimum wage that's less than $8 an hour, that puts a lot of people in a really challenging place from the get go," said Joe Parisi, the Dane County Executive.
COWS defines poverty-wage jobs "as those paying a wage that is insufficient to lift a full-time (40 hours per week), year-round (52 weeks a year) worker above the poverty line for a family of four with two children. In 2017 dollars, the "poverty wage" threshold is $11.95 an hour."
"Overall the Dane County general economy is quite strong, but what you see is large gaps, particularly by race and ethnicity," said Lawrence Berger, a UW-Madison professor in the School of Social Work and director of the Institute for Research on Poverty (IRP). "So you see much higher unemployment rates among black and Hispanic families and you see much lower incomes."
According to Berger, on average families in Dane County and the economy are doing fairly well, but this is particularly true for white higher educated families. He points out that there are large disparities in the county.
The COWS report highlights that poverty-wage jobs are disproportionately held by women, people of color and workers with low education levels.  
"Being a person of color doesn't mean you are in poverty, but being in poverty often means you are a person of color," said Parisi.
"If you look at the black poverty rate, it is two and a half times larger than the white poverty rate in Dane County. Those kinds of differences will drive differences in poverty," Berger said. "But then even among workers wages matter. So that is also linked to education, so lower educated individuals have lower wages and lower earnings potential."
According to the COWS report, 22 percent of white workers and 41 percent of both Hispanic and Black workers are in poverty-wage jobs. Berger also singles out the fact that single-parent families are more likely to be low income earners.
"Partly that's just sort of mechanical. You have one earner instead of two potential earners," Berger said.
Although low education does play a role in poverty, the COWS report underlines that nine out of 10 poverty-wage workers in Wisconsin have completed high school and almost half have some college experience.
Black men and women in poverty-wage jobs were 22.8 percent and 35.6 percent, respectively in 2017. Conversely, white men and women in poverty-wage jobs were 11.6 percent and 19.8 percent, respectively.
Women are also more likely than men to be in poverty with 29 percent of women and 21 percent of men working in poverty-wage jobs. People between the ages of 18 and 25 make up 37 percent of poverty-wage jobs, the largest portion, followed by 25-35 year olds, who make up 23 percent.
The picture in of poverty in Dane County doesn't differ from the state. According to a 2010 report written by Katherine J. Curtis, an associate professor of community and environmental sociology at UW-Madison, and Heather O'Connell, a graduate student at the time, single-mother households and minorities are more likely to be in poverty.
"Race is related to poverty only through its relationship with the structural factors that are associated with poverty," the 2010 report says. In other words, economic conditions and demographic structure explains a significant portion of poverty, not systemic racism.
According to Curtis' report, Dane County is considered a "never high poverty" county, which isn't as racially diverse as other counties, such as Milwaukee and Menominee. It also states that unemployment and underemployment, single-parent households and low education levels are the main factors that are associated with poverty in Dane County.
"They are actually starting to come up a bit in the last year or so, but the general trend has been low skilled, low educated workers in real terms, wages have stagnated and fallen. So that is more of a structural trend too," Berger said.
Berger highlights the fact that since the 2008 recession employment has been rising, but food stamps rolls didn't drop as sharp as predicted. Berger said that this implies that even though more people are going back to work they are working at wages that are still low enough to keep them on food stamps.
Although Dane County boasts a strong economy, there are large inequalities between the highest earners and those who struggle to get ahead financially. The increasing cost of life and the stagnation of wages, means that the people who are most likely to experience poverty will have a more difficult path to earning enough to live a moderate life.