The Madison Senior Center, a local resource for older adults, hosted a three-part series earlier this month on scam and identity protection.
The series was led by Victoria Davis, the Associated Bank Manager. Davis was interested in creating this series because the same protection for local adults that she provides to her family in Texas. Anybody over the age of 60 can be a target. Criminals exploit people's good nature, but also their lack of understanding on how sensitive information can be collected Online.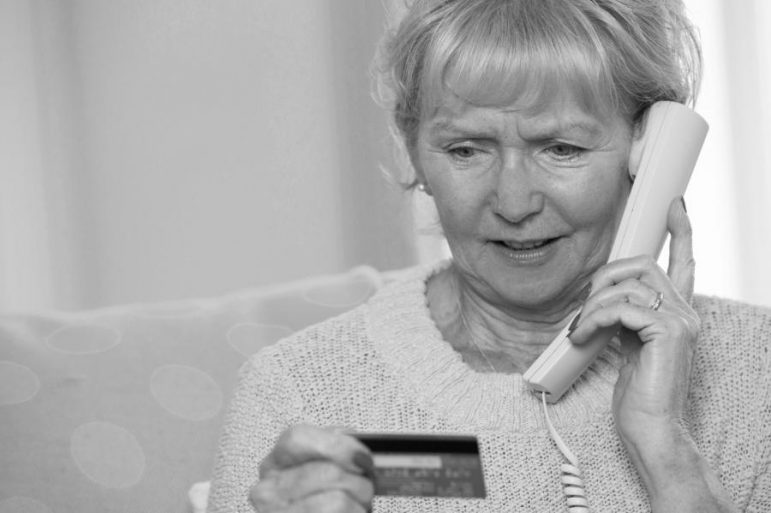 "The more information I can arm them with, the better chance that they will not end up a victim of fraud, identity theft or financial abuse, Davis said"
Recently, Madison residents have been victims of fake Internal Revenue Service (IRS) and "grandchild" scams. Scammers use two methods to collect information: email phishing and fraudulent phone calls. Phishing emails often say that the recipient is owed a tax refund, and then ask for personal and financial information, while fraudulent phone calls use a Washington, DC area code and ask about unpaid taxes.
Grandchild scams are situations in which a criminal calls and impersonates an individual's grandchild to ask for money. The scammer begs the grandparent to not to tell their parents. Typically, the impersonator acquires general information about their victims online to increase their credibility.
Davis explained that these types of scams rely on scare tactics, using the victim's own human nature against them. Scams of this nature and others rise during holidays and around graduation season.
The main precaution anyone can take is to verify. Asking for situational details, checking that the source is calling from the organization's official number or confirming with a family member are some of the ways to verify that the person is who they claim to be.  Davis recommends to never provide personal information over the phone or email without verifying the receiver.
Davis also recommends avoiding untraceable forms of payment such as gift cards, loading a cash reload card or wiring money through services such as Western Union. Further, when using a debit card online be cautious of unsecured sites. If a debit card is compromised, all of the money in the checking account is accessible. If using a debit card on an unsecured site is the only option banks can take extra steps to secure funds in a separate, inaccessible place.
Davis hopes that by sharing this information, those who attended the session both learned and spread the information.
"By talking about it, maybe they will talk to someone who has the realization that they can speak up if they are a victim," Davis said.
The best way to stay ahead of a scam is to stay alert and informed. To keep up with recent incidents, check local police reports here. If you believe that you or someone you know has been victim of a scam, report it to the non-emergency police line at (608) 255-2345.