Seven new nonprofits last week joined Community Shares of Wisconsin. The new members join 65 Wisconsin-based nonpartisan and nonprofit organizations that are working to advance social justice, protect the environment and defend civil rights in Dane County and across Wisconsin. The CSW board of directors unanimously approved the membership of the new organizations.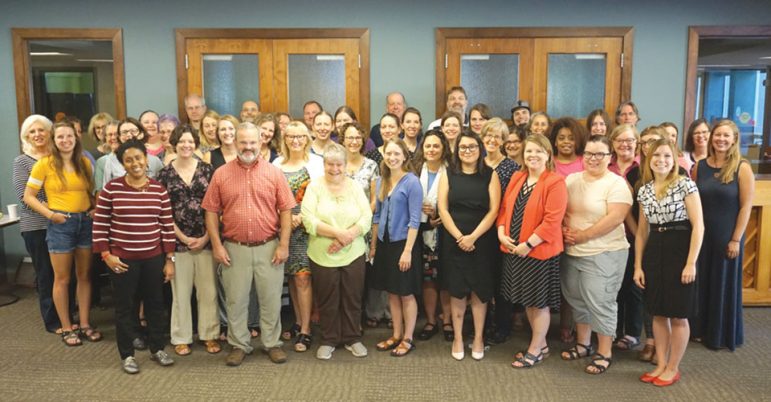 The new members of CSW are:
Mentoring Positives, a mentoring program working directly with kids and families throughout Dane County;
MOSES (Madison Organizing in Strength, Equality and Solidarity), an interfaith organization aiming to promote social justice with a focus of ending mass incarceration;
Omega School, a Madison-based alternate school that provides individualized instruction to help adults prepare for and obtain a GED/HSED credential;
Orgullo Latinx LGBT+ of Dane County, an organization working to build a safe, ethnically equitable and racially just place for the Latinx LGBT+ community in Dane County;
Positive Women for Change, an initiative providing coaching services to underserved women who face adversity and financial disarray;
Rebalanced-Life Wellness Association, an organization that wants to ensure that Black men and boys have the opportunity to live fuller, healthier lives;
and, Voces de la Frontera, a membership-based community organizations that aims to protect and expand civil and workers' rights.
"We are thrilled to welcome these new organizations into our community of nonprofits," said CSW Executive Director Cheri Dubiel in a press release. "For nearly 50 years, CSW has worked to raise funds and build support for local grassroots causes at the forefront of the social justice movement in Wisconsin. These new member groups represent an exciting next chapter in that history."
If you want to learn more about Community Shares of Wisconsin visit www.communityshares.com or call (608) 256-1066.