United Way of Dane County has launched a fund to aid those affected by recent flooding.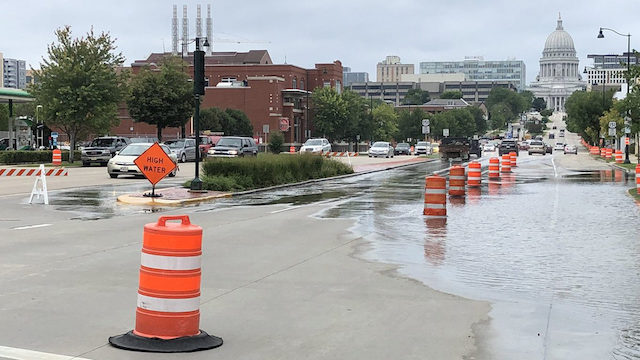 Dane County officials estimate flooding caused $155 million in damage throughout the county. As local families recover from the flood, the relief fund will be used to meet their needs unmet by other assistance programs, such as utility payments and home repairs not covered by insurance.
The entirety of the collected funds will be invested into aiding the community.
"It is imperative that we assist long-term recovery efforts by leveraging our expertise in fundraising, community-led stewardship of investments and accountability for effective, measurable strategies that create stability," said Renee Moe, United Way of Dane County president and CEO, in a statement.
The fund came about after United Way's 2-1-1 information service saw call volumes triple as families sought support during the flooding.
To donate to the relief fund, click here, or text "Help4Flood" to 40403.