JUST Bikes, formerly known as the Madison Bicycle Equity Group, unveiled four self-fix bicycle station, new bike racks, and recognized graduates of the Mobile Bike Repair internship program on Wednesday at Centro Hispano.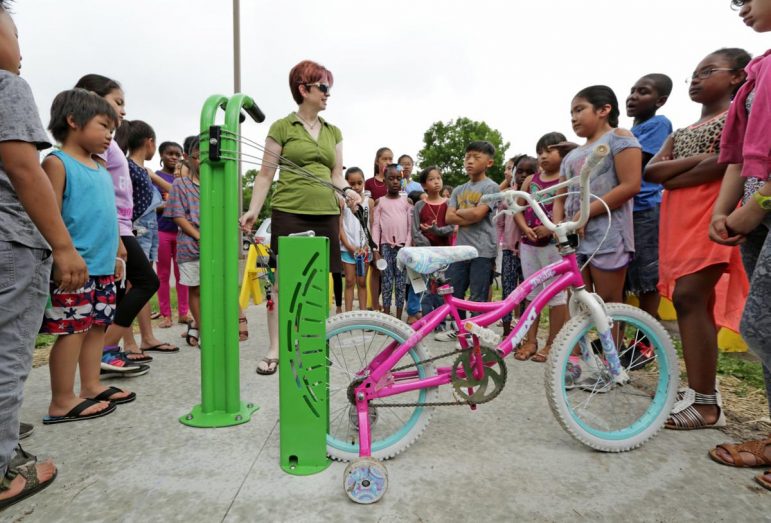 The projects were made possible by Madison Community Foundation's 75th Anniversary Year of Giving grant "Mad About Bikes." Mad About Bikes provides access for all riders, regardless of economic status, and helps them take advantage of Madison's Platinum-level status as a Bicycle Friendly Community.
The $84,200 grant included a 1,100-bicycle giveaway in March, the installment of public fix-it stations, bike repair internships for community youth, starter bicycles for beginning riders, safety education and repair training for riders of all ages, and an electric-assist bicycle outfitted as a repair vehicle that travels throughout the city.
Just Bikes' Fix-it Bicycle Stations are equipped with various tools needed to keep bikes in working shape. The other fix-it stations were installed during the summer, and are located at Badger Rock Neighborhood Center, Bayiew Community Center, and Lussier Community Education Center.