The adoption of a new Waunakee Community School District logo has started the process of eliminating Native American imagery from the school's branding.
The use of Native American imagery in sports mascots has been highly debated in the past decade, culminating in some major rebranding efforts from professional teams, especially ones that displayed racist imagery. Two of these include the MLB's Cleveland Guardians and the NFL's Washington Commanders.
Yet there are still 27 high schools in Wisconsin that use Native American imagery, according to an article from Green Bay Press Gazette. Wisconsin is currently home to 11 federally recognized Tribes, all of which have condemned the use of Native American imagery in mascots in a resolution. Before the rebrand, Waunakee used to have a logo that featured a Native American spear.
A state law created a process for a resident of a school district to object to a race-based mascot to start the process of removing it. However, the law has not been as effective as hoped, as a school board gets the opportunity to prove that the mascot "does not promote discrimination, pupil harassment, or stereotyping," and allows the state superintendent to make a decision based on their evidence if the school needs to eliminate the use of this imagery, according to Jeremy Heacox, a judicial law clerk for the U.S. District Court for the Eastern District of Wisconsin.
The problematic use of race-based mascots is hurting Indigenous people in a variety of ways today, according Indigenous experts.
The first way is just from the overtly racist caricatures that are often used for mascots and logos, said Casey Brown, the public relations officer for the Ho-Chunk Nation, about non-indigenous schools. Along with that, is the flattening of a whole culture. These logos are often the only mainstream representation of these peoples, which can create an image that Indigenous people are one dimensional and have no sense of uniqueness from one another.
Another problem with the use of Native American imagery has to do with who is creating it and using it. For schools that largely represent Indigenous people, it is a choice of representation, while suburban schools who use this imagery are bordering on cultural appropriation.
"You are depicting someone else that is not you," Brown said. "I call it imperialistic nostalgia. It is looking back at something that used to be here that is no longer here, but we are still active living nations of people."
Waunakee has started to take steps to limit the use of this imagery. In April 2022, the Waunakee school board voted to approve a new logo for the high school and the school's athletics programs. The rebranding decision was initiated due to the lack of cohesiveness for Waunakee's branding, said Waunakee District Administrator Randy Guttenberg.
"[With] just a quick Google search of Waunakee logos, you can see we didn't have an official logo," Guttenberg said. "We didn't have a logo that represented us as a school district and we didn't have an official logo that represented the high school or spirit side of our work. We felt that it was important that our message stayed consistent and that our logo represented us."
The major change to the logo is the font of the "W" and "Warriors", as well as the new logo with a heater shield, which is a type of European medieval shield.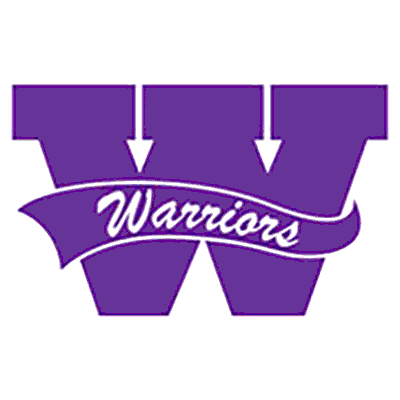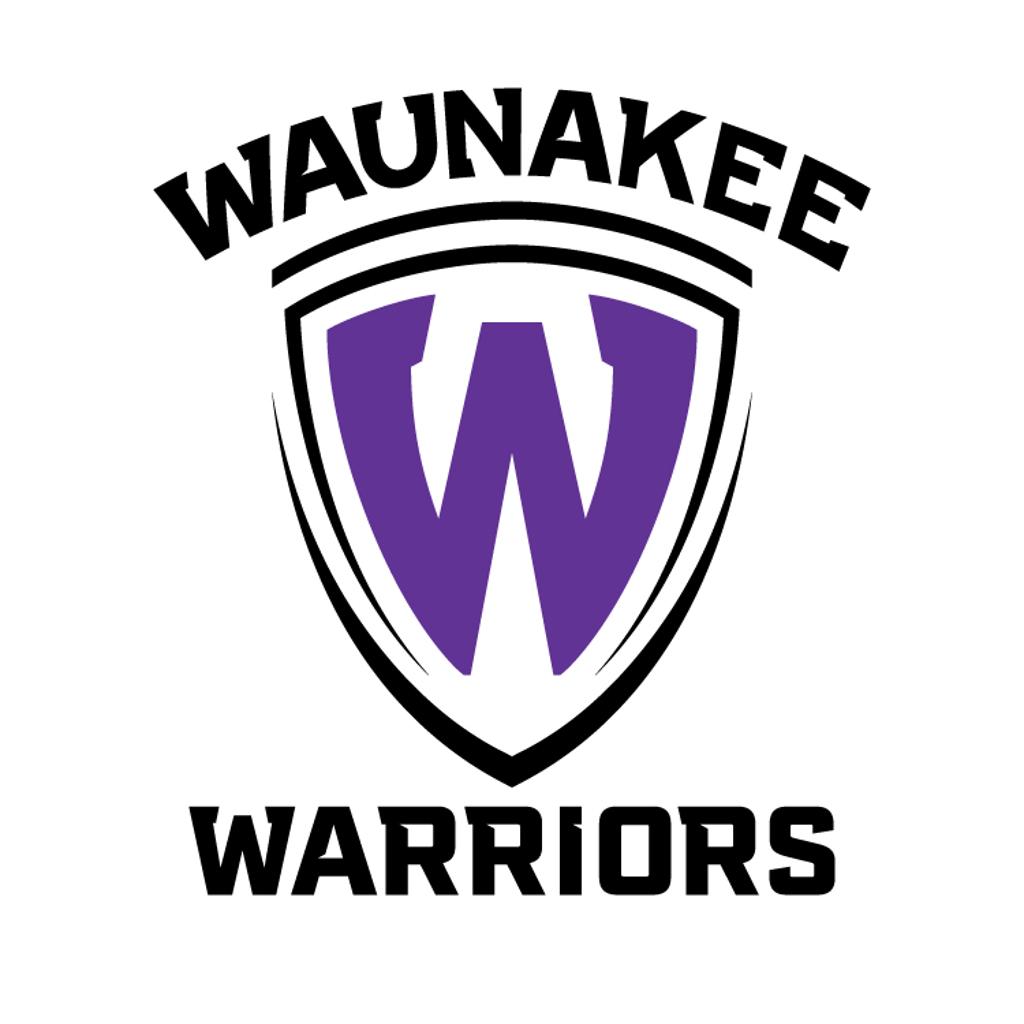 While many of the athletics programs at Waunakee High School used a slightly different version of the old logo, the football program was more notably affected by this decision. The football program previously used the base logo, with a spear running along the background, but going forward will use the new base logo without the spear. They also featured that spear on the team's helmets in the past, but now sport each player's number on the side instead.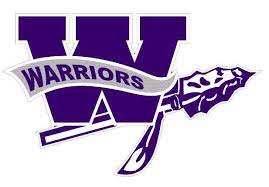 While rebranding, the school held multiple focus groups with members from the community to share their opinions about the rebranding process, including what elements they wanted to keep from the old logo. These focus groups determined that the community felt it was important to keep purple as the main color and to keep the team name the Warriors.
The district also met with the Ho-Chunk Nation to get input on logo design, as well as some other forms of Native American imagery used around the school district. A mural of a Native American Warrior in the gymnasium was removed as a result of this meeting, according to Guttenberg.
"Their stance was that it needs to have meaning. It shouldn't just be something that is aesthetically pleasing. It should have a meaning behind it," Guttenberg said. "Are things historically accurate and do they have meaning and respect?"
The Ho-Chunk Nation and the Village of Waunakee have a good working relationship, according to both Brown and Guttenberg. William Quackenbush, the Tribal Historic Preservation Officer for the Ho-Chunk Nation, has worked closely with the village to actively heal any issues and promote education.
The rebrand was not immediately embraced by everyone in the community. In an email to Waunakee Board of Education President Joan Ensign, an alumnus of Waunakee High School requested the district find a way to preserve the spear the logo uses in the form of "a New Arrow that is Greek/Trojan inspired." This email points out how some members of the community want to preserve the traditions of the past that were in place while they were growing up.
Beyond these traditional forms of imagery, Waunakee High School has three other places where Native American imagery, or something adjacent to it, is displayed. The first of these is the Kokopelli Kafe, a shop within the school where staff and students can buy coffee, cold drinks and baked goods. Kokopelli is a fertility god and sacred figure to many southwestern Native Americans, according to indigenouspeoples.net.
The school newspaper and news site also have Native roots, being named The Purple Sage. Sage is considered to be an important plant for many Tribes ceremonies and would often be used as a purifying herb or incense. Sage is also deeply ingrained in many Native legends and stories according to native-languages.org.
The Waunakee yearbook is named Whipurwauna. While this isn't a real example of Native American imagery, it is adjacent to it.
Gutenberg said evaluating the imagery is part of a continual process and conversation with the Ho-Chunk.
With the increase of professional sports teams moving away from Native American-based mascots and branding, we could potentially see high schools start doing the same as well. While it is a different process to rebrand a professional team than a high school team, it does set a powerful precedent according to Brown.
"You can't force private companies to stop using Native imagery," Brown said. "But publicly funded schools in Wisconsin should be different due to [state statutes for American Indian studies in Wisconsin]."