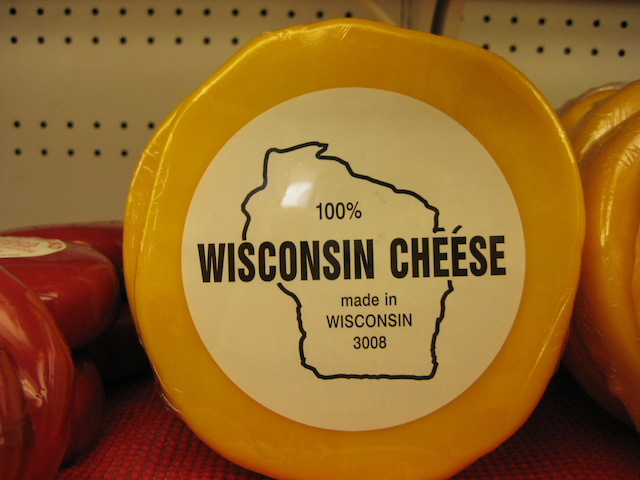 The Willy Street Co-Op is hosting their Fourth Annual Cheese Challenge, where 32 local cheeses compete to be the official "Big Cheese."
Putting an edible spin on March Madness, Willy Street Co-Op customers are asked to fill out brackets predicting the winners of each round. The individual who is closed to predicting the actual results will receive eight pounds of cheese, one pound from each of the "Edible Eight" finalists.
Although brackets were due March 14th, Willy Street invites customers to come in every Thursday through Sunday from 12 p.m. to 6 p.m. to sample cheeses and vote for their favorites. The contest continues until April 1st.
The 2017 winner of the challenge was Extra Innings Triple Play from Hook's Cheese Company, which is a blend of cow, sheep and goat milk that is aged over a year.
To check out the latest standings and find recipes using the competing cheeses, click here.